DOJ: Congressman Teves now deemed a fugitive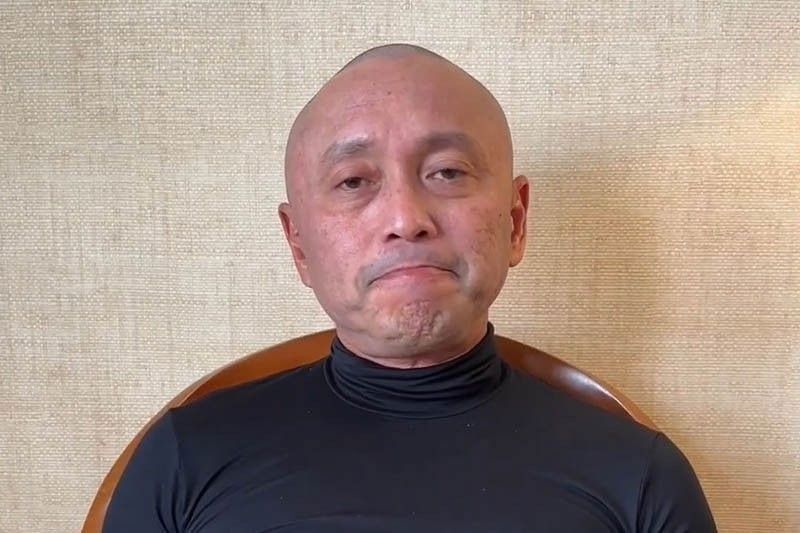 MANILA, Philippines — Even without an arrest warrant, Negros Oriental 3rd District Rep. Arnolfo Teves Jr. is being considered a fugitive because he is acting like one, Justice Secretary Jesus Crispin Remulla said on Tuesday.
While the multiple murder complaints filed against Teves for the killings in 2019 in Negros Oriental and his charges of illegal possession of firearms and explosives have yet to proceed on the preliminary investigation level due to the lawmaker's absence, Remulla said the DOJ already considers him a fugitive.
A complaint over the deadly attack that killed Negros Oriental Gov. Roel Degamo and eight others earlier this month has also yet to be filed. The justice secretary, however, said the cases could be filed by the end of the week.
"When one is suspected of having committed a crime, he is already suspected to be… considered to be a fugitive if he does not show up," Remulla said in an interview aired over ANC.
He also noted that Teves' absence and refusal to return to the country indicate his attempt to evade the law.
However, Remulla clarified that the absence of an arrest warrant is due to due process, and authorities must respect it.
Earlier, the DOJ said it believes Teves was among the masterminds of the deadly attack that killed Degamo and eight others. Remulla stated that they already had evidence to implicate Teves in the killing of Degamo but they are still evaluating the weight of the evidence before filing a complaint against the Negros Oriental lawmaker.
Teves, meanwhile, has yet to make an appearance to personally face the allegations and complaints against him in an inquiry before the DOJ.
"The actions speak louder than words here. He's not showing up. It just so happens that he is evading us or trying to evade the law," Remulla said.
If Teves refuses to return to the Philippines, Remulla said hiding would not be easy for him.
DOJ spokesman Mico Clavano earlier said the agency has taken "concrete steps" to issue the bulletin and is considering requesting a Blue Notice from Interpol to track Teves' movements.
Major role
The chief security officer of a sugar mill owned by ex-Negros Oriental governor Pryde Henry Teves played a major role in the murder of Degamo, the Philippine National Police (PNP) said yesterday.
PNP spokesperson Col. Jean Fajrado said Nigel Electona, a former policeman, was present during the planning stages of the plot to kill Degamo.
"He was there in the briefing and was included in those who helped the gunmen that had actual participation in the killing of Gov. Degamo," she said at a news briefing.
Electona was among the three people arrested when CIDG operatives raided the sugar mill in Santa Catalina town on Friday afternoon where a large cache of firearms, ammunition and explosives were seized.
Records show Electona was a former police officer assigned in Negros Oriental police in Dumaguete City. He was dismissed from the service in 2017 due to use and possession of illegal drugs.
After his dismissal, Electona has been working for the Teves family.
The link of Electona to the bloodbath was discovered after Criminal Investigation and Detection Group (CIDG) agents recovered from his house photographs of Degamo and members of his family, maps, sketches of routes to the slain governor's house and a picture of the gate of Degamo's residence in Pamplona town – pieces of evidence investigators said were likely used during the planning stages of Degamo's murder.
With Electona's alleged involvement in Degamo's murder and the weapons found in his property, Fajardo said Teves has a lot of explaining to do.
Fajardo said the CIDG is preparing charges against Teves and the other people who were arrested in the sugar mill for the weapons seized on the property. – Emmanuel Tupas