US, South Korea send experts and supplies to help with Mindoro oil spill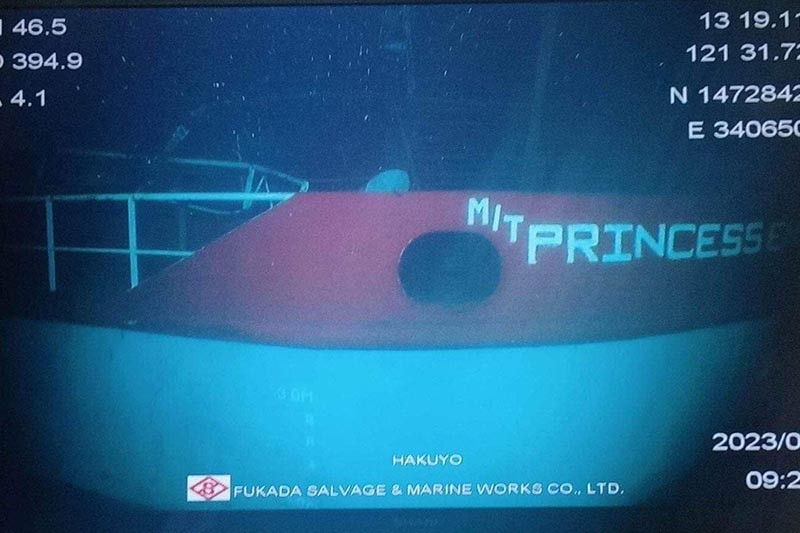 MANILA, Philippines — International aid continues to come in nearly a month into local efforts to contain an oil spill in Oriental Mindoro that has threatened livelihood in coastal areas as well as the vulnerable marine habitat of the Verde Island Passage.
The US Embassy in Manila announced on Friday that the US Agency for International Development will provide an additional P10 million in support to oil spill monitoring and response. Part of the funding will be used to train fisherfolk affected by a fishing ban in waters affected by the spill to help with coastal habitat assessments as citizen scientists.
The embassy release quotes USAID Philippines Mission Director Ryan Washburn saying in a visit to Calapan, Oriental Mindoro that "the United States remains committed to support your journey to recovery, and to continue our partnership toward the protection and conservation of this region's rich coastal and marine resources."
Washburn turned over a first batch of personal protective equipment, hygiene kits and oil spill cleaning supplies to Oriental Mindoro Gov. Humerlito Dolor during the visit.
USAID earlier this month worked with the World Food Program to help the Department of Social Welfare and Development transport 20,000 food packs to families affected by the oil spill, the embassy also said.
RELATED: Coast Guard looks to US, Japan to help contain Oriental Mindoro spill
Technical assistance
In a separate release on Friday, the Philippine Coast Guard said that counterparts from the Korean Coast Guard are headed to Oriental Mindoro to help with oil spill response operations. The KGC is senfing technical experts as well as oil spill response equipment like PPEs for cleanup personnel and curtain booms to help contain the oil from the sunken MT Princess Empress.
"This is the first time Korea has provided assistance for the prevention of marine pollution," the Embassy of the Republic of Korea said, adding the country "highly values the importance of restoring areas affected by environmental disasters and accidents."
In its Friday release, the US embassy said that experts from the US Coast Guard and the US National Oceanographic and Atmospheric Administration are already in Oriental Mindoro to help with cleanup.
"The US government has also provided satellite imagery and modeling applications to help the Philippine Coast Guard and the University of the Philippines-Marine Sciences Institute
estimate the trajectory of the spill," it also said.
The MT Princess Empress, subject to an investigation that has led to the issuance of a cease-and-desist order against owner RDC Reield Marine Service, was found using a remotely operated vehicle brought to the area by a Japanese salvage ship.