Over 300 victims in 102 POGO-related crimes
February 1, 2023 | 12:00am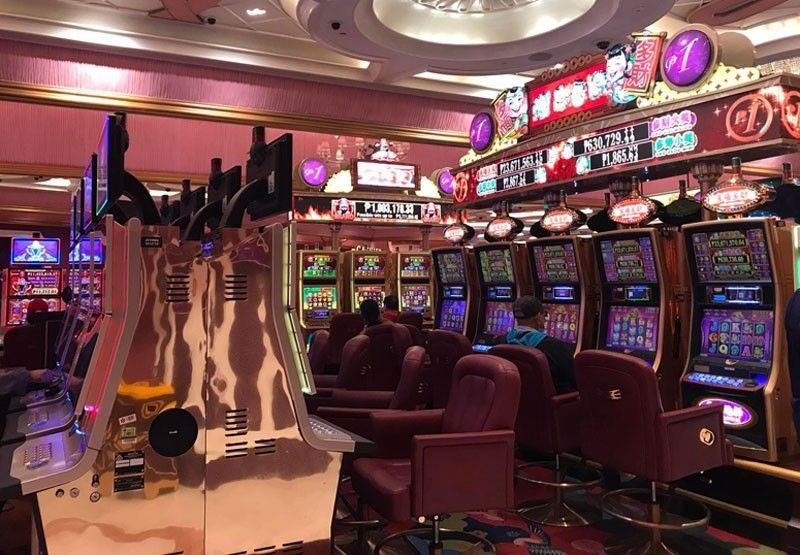 MANILA, Philippines — There have been over 300 victims of various nationalities in 102 crimes related to Philippine offshore gaming operators (POGOs) since 2019, officials of the Philippine National Police (PNP) told a Senate inquiry yesterday.
Maj. Gen. Eliseo Cruz, who heads the PNP Directorate for Investigation and Detective Management, said of the 316 victims of crimes linked to POGOs, 214 were Chinese; Filipinos, 28; Thais, 28; Myanmar, 24; eight Malaysians; six Vietnamese; five Taiwanese; two Mongolians and a Japanese.
Cruz said 299 of the victims were rescued while 16 were injured and one died.
The Senate committee on public order and dangerous drugs chaired by Sen. Ronald dela Rosa revived its inquiry into POGO-related crimes after wrapping up hearings in October last year following a privilege speech of Sen. Grace Poe last December that detailed the kidnapping of a woman in Pasay City, who was allegedly sold to a POGO operating in Cavite.
Senators said they want to give President Marcos good reasons to outlaw POGOs, especially that the revenues the government collects from these firms are not big compared to the social and economic costs they bring.
Of the 102 crimes recorded, 30 were cases of kidnapping for ransom, 14 were violations of the Anti-Trafficking in Persons Act, 13 were on violations of the Access Devices Regulation Act, 10 kidnapping and serious illegal detention, five illegal detention, six robberies and two grave coercion cases. The rest were extortion, estafa, qualified theft and theft, the PNP official said.
Of the 892 suspects, the PNP said 782 were Chinese followed by 80 Filipinos, five Malaysians, two Thais, two Indonesians, one Vietnamese, one Korean and 19 others whose nationalities have yet to be confirmed as they are at large.
Officials of the PNP Anti-Kidnapping Group and the Pasay City police also gave updates on the Filipino-Chinese victim mentioned in Poe's privilege speech.
They said the victim appears to be Malaysian and the Chinese kidnappers tried to sell her to a POGO accredited by Philippine Amusement and Gaming Corp. at the Shuangma Industrial Park in Bacoor, Cavite.
Probers said the POGO, identified as Brickhartz, did not accept the victim after an employee noticed that she had injuries. The employee lent her a phone to call her relatives to pick her up.
The PNP said there was no evidence of her being recovered with ransom as Poe narrated.
Poe said the kidnappers tried to sell her for P320,000 and her brother-in-law was able to recover her after paying P250,000 to Brickhartz.
The PNP officials said they managed to arrest one of two Chinese suspects and charged him will illegal possession of explosives after he was found to have a grenade.
The other suspect who escaped was also linked to the reported kidnapping of a Cambodian, officials told the Senate panel.
Dela Rosa and Sen. Joseph Victor Ejercito expressed alarm that Chinese criminals are roaming the country with high-powered firearms.
The Women and Children Protection Center of the PNP yesterday dared a former POGO firm to show proof that some WCPC personnel are involved in corruption.
WCPC director Brig. Gen. Arcadio Jamora Jr. challenged Ruth Pomposelli to substantiate her accusation that their police officers are involved in a scheme of kidnapping Chinese workers from their workplaces and selling them to illegal POGO companies.
"This statement is malicious, libelous and an affront to the integrity of the men and women of the WCPC," Jamora said.
Pomposelli said over the weekend that WCPC operatives and police officers from Las Piñas raided their building in the guise of a rescue operation and took 72 Chinese workers.
She claimed that 20 of their employees were sold to illegal POGO firms in Cavite and Pasay for P500,000 per head.
Pomposelli claimed the incident happened last year but the WCPC said the operation took place in October 2021.
Jamora said Pomposelli should come forward and execute a sworn statement so that they could take appropriate action.
The police official said the operation was based on a request for assistance from a consular officer from the Chinese embassy to address a human trafficking situation in Las Piñas.
"The report stated that the victims would be sold to another POGO company and that there were armed men in the area who physically harassed them by using pepper sprays and other means on workers who tried to escape," Jamora said. – Emmanuel Tupas