Oil price hikes seen for 'third straight week' come January 31
January 28, 2023 | 2:03pm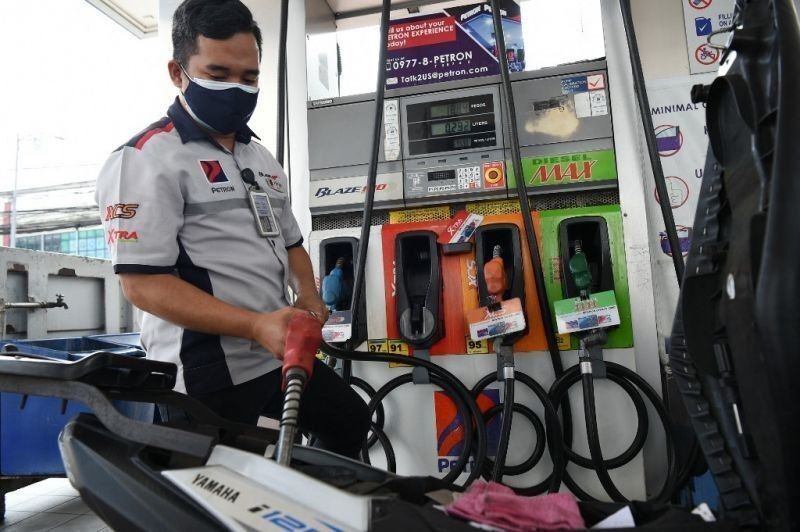 MANILA, Philippines — Officials project another uptick on oil prices in the Philippines as demand for oil "picks up" with easing COVID-19 restrictons globally.
Taking the brunt of the biggest estimated spike will be gasoline prices at P1.30 to P1.50 per liter, while diesel is said to likely go up by P0.85 to P1.15 per liter.
"Historically na itong panahon na ito dapat pababa na dahil pagkatapos ng Pasko, nawala na ang [demand]. Unfortunately, may ibang factors pa noong nakaraan kaya bumababa dahil sa zero COVID policy ng China," said Energy Assistant Director Rodela Romero in a TeleRadyo interview.
(Historically during this time after the Christmas season, prices go down because demand is lost. Unfortunately there are other recent factors that went into play why it went down because of China's zero COVID policy).
"Pero kung ngayon, despite na may virus sila, nag-open up na ang economy nila so tumaas ang demand ng petroleum products."
(But now, even if the virus is still spreading there, they have since opened up their economy boosting demand for petroleum products.)
According to the World Health Organization, a total of over 257,000 COVID-19 cases were confirmed during the first week of January 2023, an astronomical increase from December. It however went down in the past weeks.
But even with ballooning cases, Beijing continues its path to slowly normalize its economy, ending quarantine even for overseas travelers.
Jetti Petroleum President Leo Bellas however doubts that oil prices will hit P80 per liter.
"Sa tingin namin, mukhang 'di naman aabot nang ganun kasi may resistance. Kasi 'yung pagtaas ng crude, mabilis pagsirit, pero nag-stagnate din eh," he said.
(We think that it won't reach that level since there's resistant. Because the prices increases for crude [oil], it quickly goes up, but then it stagnantes).
Gasoline prices hit as high as P82 per liter while diesel reach up to P85 per liter last June 2022, a phenomenon seen by some to be worsened by Russa's war on Ukraine.
Progressive groups have long called for the scrapping of the Oil Deregulation Law, the renationalization of Petron, the immediate repealing of value added tax and excise tax on oil and the unbundling of oil prices as short term and long term steps. — James Relativo