PNP probes onion farmer's suicide; Azurin apologizes
January 21, 2023 | 12:00am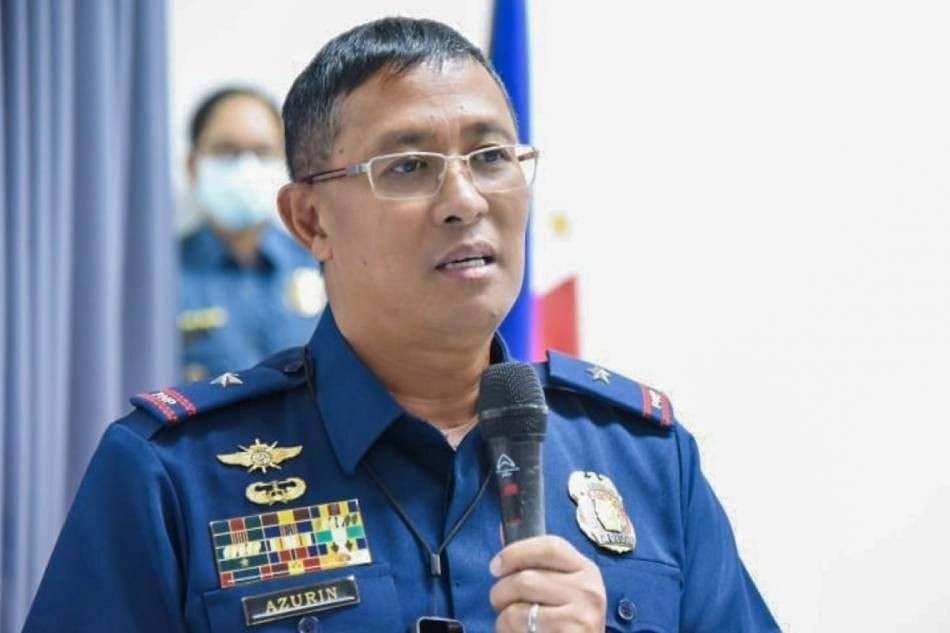 MANILA, Philippines — A misunderstanding.
Philippine National Police (PNP) chief Gen. Rodolfo Azurin Jr. apologized to the wife of an onion farmer from Bayambang, Pangasinan who claimed being harassed by policemen.
Azurin assured Merlita Gallardo, wife of the late onion farmer Roger Gallardo, that the incident on Wednesday at her residence was not harassment but a validation of information.
"We apologize to Mommy Merlita and her family for the trouble or misunderstanding this incident caused," Azurin said in Filipino over dzRH radio yesterday.
It appeared that several police officers visited Gallardo at her residence in Barangay Paragos after she told a Senate hearing on Monday that her husband committed suicide because of financial losses in onion farming.
Azurin explained that policemen visited Gallardo after they were instructed by the Department of the Interior and Local Government (DILG) provincial office to validate a news report that said five onion farmers from Barangay Paragos killed themselves.
"The DILG wanted to be clarified about her statement in the Senate investigation," he said.
Interior Secretary Benhur Abalos denied issuing an order to validate the information and that, if there was any, this might have come from the DILG provincial office.
He clarified yesterday that he already asked that office to explain.
Reports said officers of the Bayambang municipal police station went to the house of witnesses supposedly under orders of the DILG and the National Task Force to End Local Com-munist Armed Conflict (NTF-ELCAC).
"Actually, I ordered an investigation on this… I will make (the DILG officer) explain on what really happened," Abalos said in Filipino in a chance interview.
Azurin assured Gallardo, who was also a guest in the dzRH radio program, that the PNP will no longer disturb her unless she seeks assistance from them.
On claims that police officers forced Gallardo to sign an affidavit recanting her testimony in the Senate, Azurin said the document only contained her statements she told the lawmen during an interview.
"Maybe, this resulted in a misunderstanding that left Mommy Merlita scared," he claimed.
Bayambang Mayor Nina Jose-Quiambao, meanwhile, denied that five farmers in her town committed suicide due to the rising prices of onion.
Citing data from their rural health unit, Quiambao said no case of suicide connected with the high costs of onion occurred this year.
She pointed out the suicide of Gallardo's husband occurred in January 2021.
"But this was not due to the high cost of onion, rather it was due to the armyworm infestation," she said in Filipino in a statement.
The mayor added that police officers never harassed anyone in their investigation of the reported deaths by suicide.
In a statement, Pangasinan police director Col. Jeff Fanged explained that the visit to the Gallardos came after the Bayambang police received a request from DILG provincial director Vir-gilio Sison "to validate the report as published in the media Radio Mindanao Network."
"Acting on the directive and in response to the request of DILG Mr. Sison, probers of Bayambang Police Station validated the said report wherein one Mrs. Merlita
Gallardo, widow of Roger Ragos Gallardo, the alleged person who committed suicide, was interviewed and she narrated the circumstances surrounding the death of her husband as follows: humiliation for not being able to pay their debt amounting to P500,000; accumulated loss amounting to P1.7-million capital used in onion farming and lastly, depression and stress from all the prob-lems," the statement read in part.
It added that, based on the death certificate, Gallardo died of respiratory failure secondary to organophosphate poisoning.
Fanged said they are looking into the allegation of harassment by the Bayambang police as ordered by PNP Region 1 director BGen John Chua. – Romina Cabrera, Cesar Ramirez