Rosal may dissipate while moving away from Philippines
December 13, 2022 | 12:00am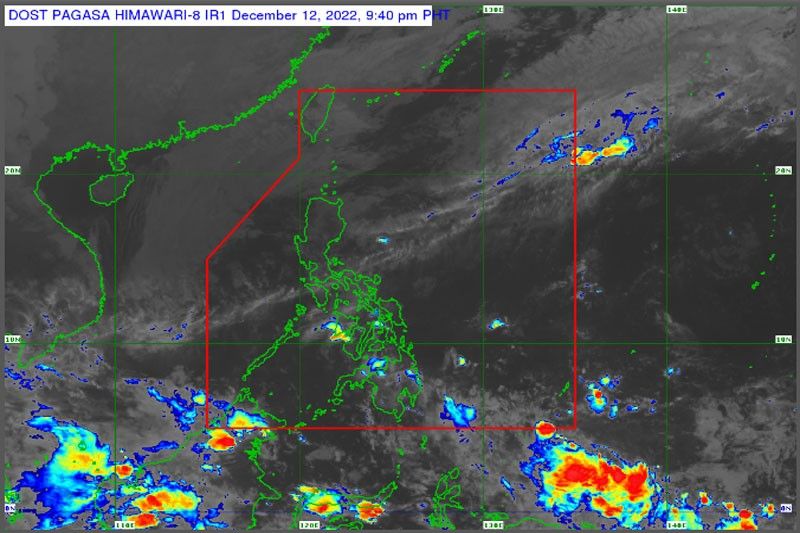 MANILA, Philippines — Tropical Storm Rosal continues to move away from the country, and though it gained some strength yesterday, the weather disturbance is expected to weaken and dissipate tonight or early Wednesday.
The Philippine Atmospheric, Geophysical and Astronomical Services Administration (PAGASA) said the typhoon that did not make landfall is no longer directly affecting any part of the archipelago, but is enhancing the northeast monsoon or amihan.
State weather experts said this means that most parts of the country, including Metro Manila, will experience fair weather conditions in the next three days at least, with the possibility of occasional rain showers and localized thunderstorms.
Rosal (international name Pakhar) was last sighted moving east northeast some 860 kms. east of extreme Northern Luzon, packing maximum sustained winds of 85 kilometers per hour near the center, and gustiness of up to 105 kph at a speed of 25 kph.
PAGASA said the typhoon "is less likely to directly bring heavy rains in the country throughout the forecast period," but notes that "in the next 24 hours, the surge of the northeast monsoon partly enhanced by this tropical storm may bring occasional gusts reaching gale-force over Batanes, and strong breeze to near-gale strength over Babuyan Islands and the coastal and upland areas of Ilocos Norte, northern and eastern Cagayan, and eastern Isabela."
The state weather bureau said the combined effects of the surge of the northeast monsoon and the tropical cyclone may also bring moderate to rough seas over the seaboards of Central Luzon and the eastern seaboard of Southern Luzon which may be risky for small seacraft.
"Tropical Storm Rosal is forecast to move east northeastward within the next six hours before moving generally eastward for the remainder of today. Rosal has reached its peak intensity and may begin to weaken this afternoon or tonight," PAGASA said.
The weather disturbance is forecast to become a remnant low late in the evening today or on early Wednesday morning. – Helen Flores