Airfares to remain the same in December
November 26, 2022 | 10:30am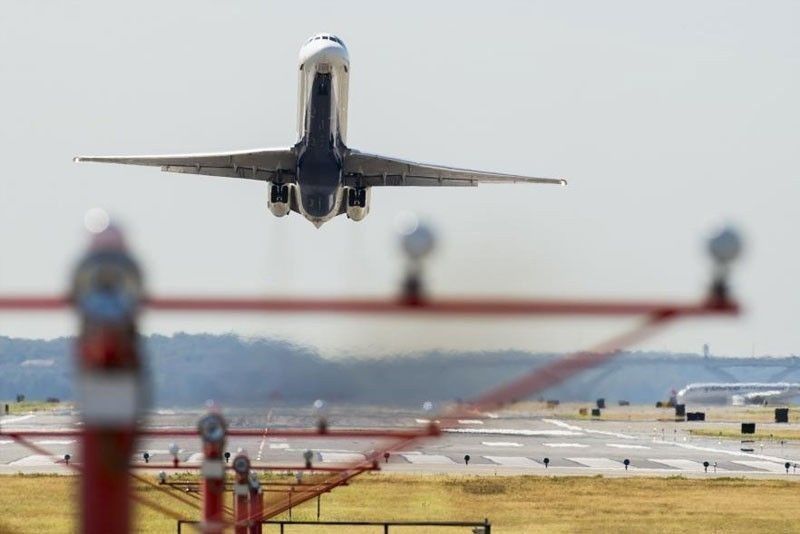 MANILA, Philippines — Travelers planning to go on a trip during the Christmas season can expect airfares to remain the same in December, as the government retained the level of fuel surcharge that can be imposed by airlines.
Low-cost carriers Cebu Pacific and AirAsia Philippines yesterday said they would ensure that ticket prices remain affordable in December on the directive to keep fuel surcharge at Level 8.
Cebu Pacific spokesman Carmina Romero told The STAR that the budget airline will try to make airfares affordable by launching ticket promos with cheap base rates.
"No fuel surcharge increase is good news (for travelers). Cebu Pacific keeps fares affordable by offering seat sales," Romero said.
On the other hand, AirAsia Philippines spokesman Carlo Carongoy said the government's order to keep fuel surcharge the same benefits both the airline and its passengers.
He pointed out that the directive provides some pricing stability at a time when the travel industry is facing risks from foreign exchange fluctuations and elevated fuel prices.
"The Civil Aeronautic Board's decision to retain the fuel surcharge at Level 8 this December is a welcome development for both AirAsia Philippines guests and the airline itself," Carongoy said.
"This initiative helps all airline companies to cushion the effect of the volatile fuel pricing and the weakening value of the peso versus the US dollar," he added.
Carongoy also said that keeping the fuel surcharge at Level 8 allows AirAsia Philippines to offer discounts, a strategy that enabled the low-cost carrier to sell nearly nine in every 10 seats it put up for sale this November.
"All our efforts are proven to be effective in terms of sustaining the pent-up demand for air travel as reflected in the forward bookings for the next 90 days. In fact, the load factor for the month of November is now at 87 percent and is still increasing," Carongoy said.
Philippine Airlines also committed to comply with the government's order to keep fuel surcharge at Level 8 in December.
PAL spokesperson Cielo Villaluna said the flag carrier eyes to extend promo rates to encourage passengers to book a flight during the holiday period.
"We are ramping up flights in time for the holiday season, as travel appetite is evident as flights are generating high passenger turnout," Villaluna said.
In an advisory, the Civil Aeronautics Board retained the fuel surcharge at Level 8 for December, meaning airlines can slap a fuel surcharge of P253 to P787 for domestic flights and P835.05 to P6,208.98 for international trips.