Ballot printing for barangay, SK polls starts today
September 29, 2022 | 12:00am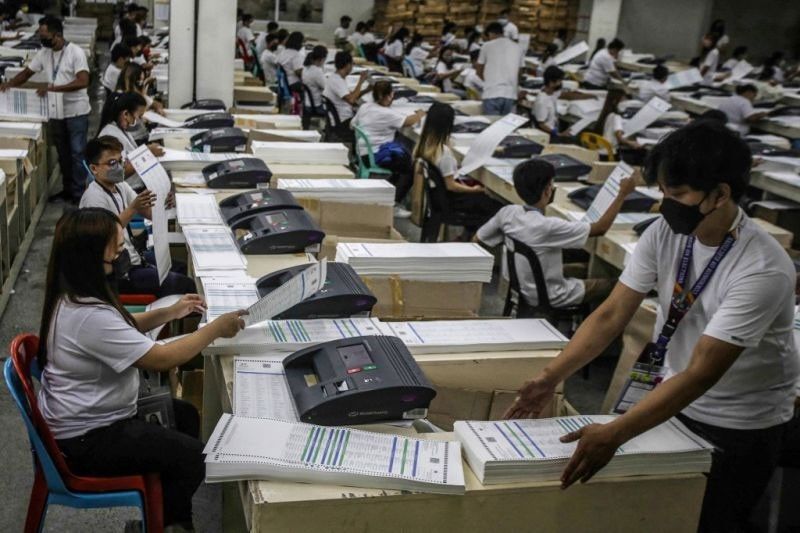 MANILA, Philippines — The printing of ballots for the barangay and Sangguniang Kabataan elections (BSKE) this December will commence today after delays caused by talks to move the electoral process to 2023, the Commission on Elections (Comelec) said yesterday.
Comelec Chairman George Garcia stressed that the poll body could no longer afford any delays in the printing of ballots, which they target to finish in a month.
"There can be no delay in the printing of the ballots because it will take one month to print because the printing is three million per day," Garcia said in an interview aired over TeleRadyo, referring to the required 92 million ballots for the BSKE scheduled on Dec. 5.
He added that the Comelec has already spent P1 billion for the BSKE and is expected to spend about P3 billion by the end of October.
Of the P8.5-billion budget for the elections, the Comelec will be allocating the lion's share for the honoraria of teachers who would serve as electoral boards (EBs).
"We have not yet paid the Notice of Award. But when they deliver, we will pay. So maybe before the end of October, and it is not yet clear, maybe P2 billion to P3 billion will be used out of P8.5 billion," Garcia said.
"A big part of the budget is for teachers' honoraria. Not much is being used for the preparation of the Dec. 5, 2022 elections," he added.
The Comelec earlier promulgated a resolution that moved the dates of the filing of Certificates of Candidacy from Oct. 22 to Oct. 29, and the election period and gun ban from Nov. 6 to Dec. 20.
The last barangay elections were held in 2018, but winning candidates' terms were extended until Jan. 1, 2023 due to several postponements of the BSKE.