Sara Duterte denies hand in Walden Bello cyber libel case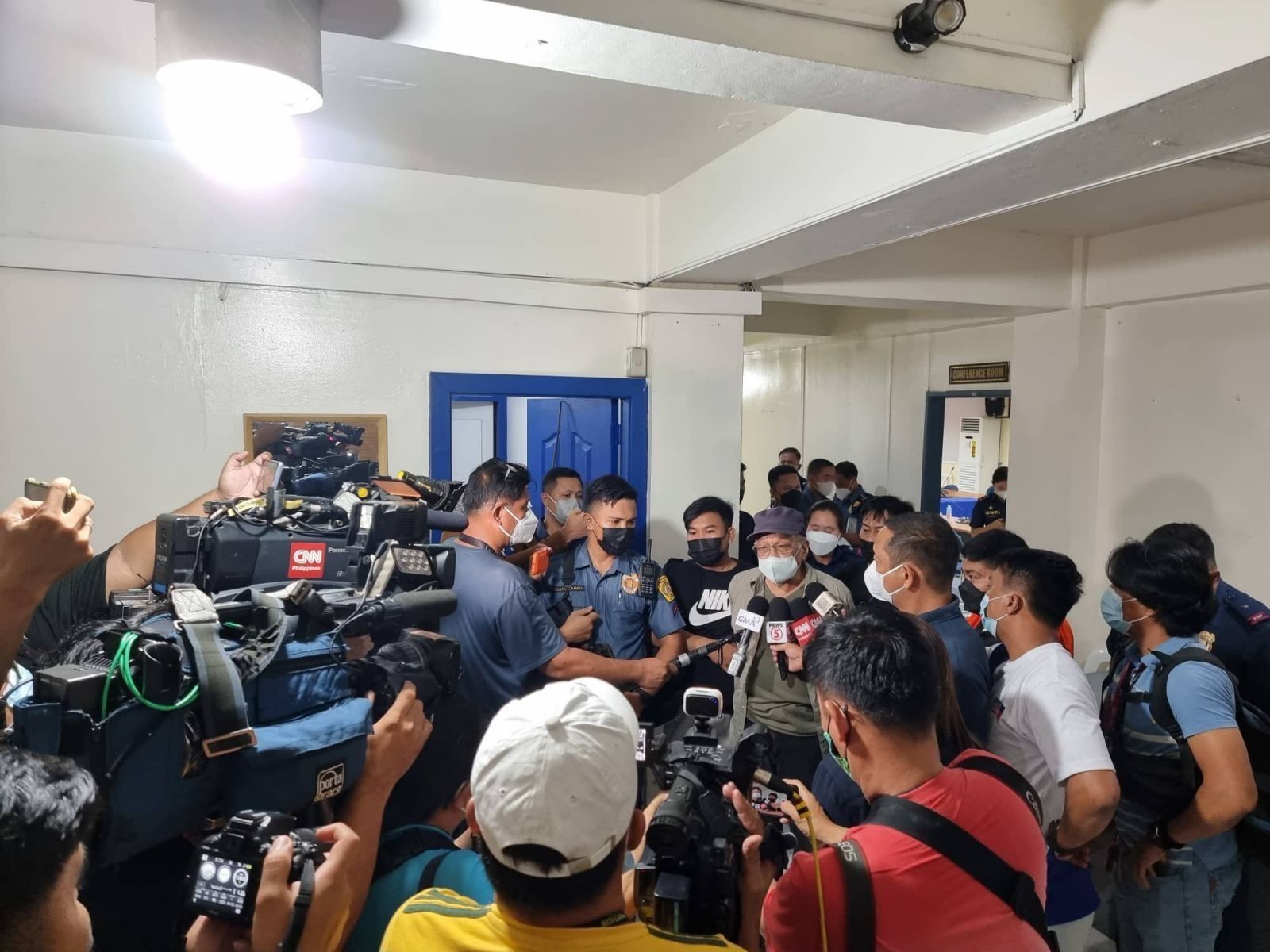 MANILA, Philippines (Updated 2:14 p.m.) — Vice President Sara Duterte denied Tuesday that she is behind the cyber libel charges faced by longtime activist and her former opponent for the vice-presidency, Walden Bello, which was filed by a former Davao City official now working for the Office of the Vice President.
"I have never filed a libel case in my life. Criticisms do not deserve even a backward glance because the accomplishments of Davao City under my leadership are already set in stone," Duterte said in a statement.
"Mr. Bello should focus on salvaging what remains of his dignity and self-respect. I am asking him to stop obsessing over me — and stop blaming me for his fall from grace," she added.
But Bello, arrested Monday in Quezon City on two counts of cyber libel filed by former Davao information officer Jefry Tupas, maintained that Duterte is the "moving force" behind the charges and accused the vice president's camp of having "weaponized the law."
"The cyberlibel charge against me was a vindictive response to questions I raised about Vice President Duterte's performance as mayor of Davao that she was expected to answer as a candidate for higher office," Bello said. "Instead of engaging in democratic exchange, her camp weaponized the law by filing a cyberlibel case against me, declared me persona non grata in Davao, and branded me a narcopolitician."
Bello had called Tupas a "drug dealer" after she was relieved from her post at Davao City when she was found to be atending a party in Davao de Oro in November 2021 where P1.5 million worth of illegal drugs were seized.
Tupas has since returned to Duterte's fold and has been working as the head of OVP's media and public relations division.
Speaking to reporters present during his arrest, Bello said he is "innocent of the charge."
Bello, a former Akbayan party-list representative, filed a counter affidavit in April and called the accusations "politically motivated, frivolous, and inconsistent with facts."
But Duterte said Bello should stop "deflecting blame," "playing the victim" and dragging her into his legal woes and instead should "be reminded of the fact that a civilized and democratic society does not respect hubris."
"The right to freedom of speech and expression does not protect anyone from defiling the name and reputation of others," Duterte said.
Bello, however, hit Duterte for having "little respect for freedom of speech and knows only the art of intimidation."
"She should act in a manner that befits a vice president and cease disgracing herself and her office by her futile defense of an indefensible act," he said.
Press freedom and freedom of expression advocates have long called for the decriminalization of libel, which is often used to harass and silence journalists and dissenters.
Bello is set Tuesday to post bail amounting to P48,000 for each count of cyber libel.
Bello said in messages shared to reporters that every requirement for him to be released on bail has been met, are being notarized and will be submitted to QC executive judge for the issuance of release order. He hopes to be released by 2 p.m. — Xave Gregorio with a report from Marianne Enriquez/News5