Duterte signs expanded anti-trafficking law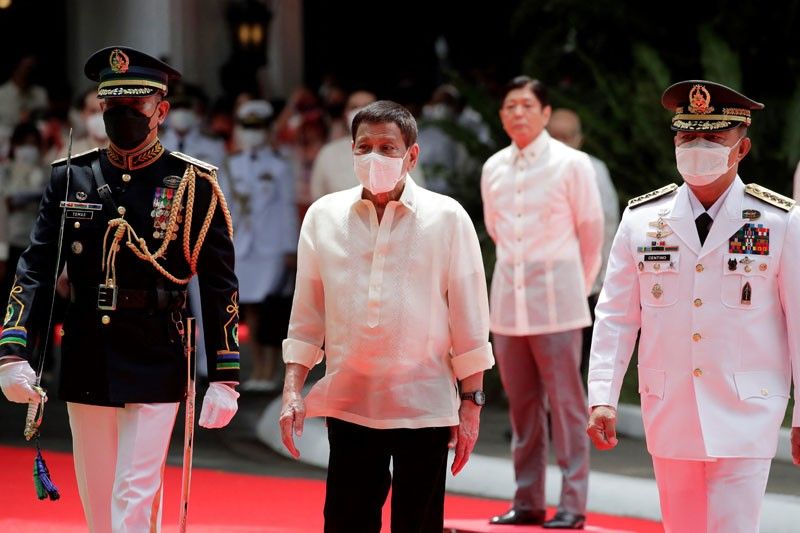 MANILA, Philippines — Before stepping down as president, Rodrigo Duterte signed Republic Act 11862 or the Expanded Anti-Trafficking in Persons Act of 2022. Signed on June 23, the law amends RA 9208 or the Anti-Trafficking in Persons Act of 2003.
The law makes "internet intermediaries" who "knowingly or by gross negligence allow their internet infrastructure to be used for the purpose of promoting trafficking in persons" accountable.
It also holds accountable "financial intermediaries" including banks and credit card companies and money transfer or remittance centers, who knowingly or by gross negligence allow their services, online platform and applications, among others, to be used for promoting trafficking.
The measure also prohibits the production, printing, and distribution of tampered or fake passports and birth certificates used in trafficking in persons.
It also mandates law enforcement agencies to immediately initiate an investigation and counter-trafficking intelligence gathering motu proprio or within 10 days upon receipt of statements, reports, or affidavits from victims of trafficking, migrant workers, or their families, internet intermediaries, and other persons who have personal knowledge or information about possible violations of this act including the private sector.
It also directs law enforcement officers to track, intercept, view, monitor, conduct surveillance, listen to, and record using any type of electronic or intercepting devices, any communications, information, or messages, a person charged with, suspected, or reasonably believed to have committed violations upon a written order from the Regional Trial Court (RTC).
Under RA 11862, a written order from the RTC will not be required when the victim is a child and the offense involves the use of computer systems and digital platforms.
"Any person who has personal knowledge of the commission of any offense under this Act such as the trafficked person, parents, spouse, siblings, children, legal guardian, officer or social worker or representative of a licensed child-caring institution, officer, or social worker of the DSWD (Department of Social Welfare and Development), Philippine National Police or National Bureau of Investigation, officers, barangay chairperson, or at least three concerned citizens where the violation occurred, may file a complaint under this Act," it said.