Duterte leads opening of Lucena-San Pablo railway line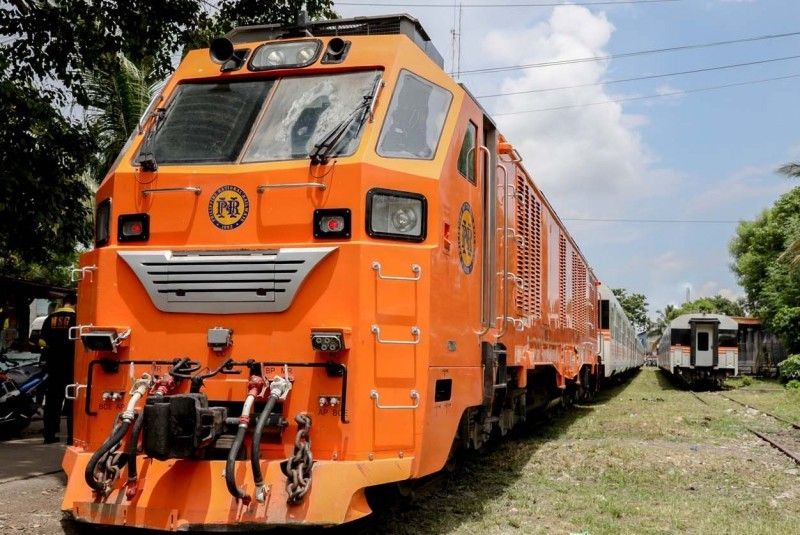 MANILA, Philippines — President Duterte yesterday led the formal opening of the Philippine National Railways (PNR) Lucena-San Pablo Commuter Line in San Pablo City, Laguna.
The President, accompanied by officials from the Department of Transportation (DOTr) and PNR, inspected the pre-positioned train and led the ceremonial ringing of the bell, signaling the resumption of operations of the PNR Lucena-San Pablo Commuter Line.
Duterte said the 44-kilometer inter-provincial commuter railway cut the travel time between San Pablo, Laguna and Lucena, Quezon from one hour to 30 minutes.
"Indeed, this project is a proof of our commitment to enhance mobility and connectivity across the archipelago by improving our routes and bringing convenience to our fellow Filipinos," the President said in a speech.
The PNR Lucena-San Pablo Commuter Line is part of the 560-kilometer PNR Bicol Express that links Metro Manila to the Southern Luzon provinces of Laguna, Quezon, Camarines Sur and Sorsogon.
"This is also a vital step toward restoring the PNR Bicol Express that will connect Metro Manila to the provinces in Southern Luzon and Bicol," Duterte said.
He urged the next administration to continue the improvement of the country's railways system.
"It is my hope that you will never lose sight of this goal as enhancement of this vital transportation connection will be the key to unlocking even better opportunities for our countrymen," he said.
"We know that with effective mass transport systems, we make places more accessible and easier to manage, thereby strengthening trade between rural and urban areas. In addition, we can boost our tourism sector, given the attractions and landmarks stationed near the terminals of this railway," the President said.