Caritas Manila donates to Ukraine, spends P2 billion locally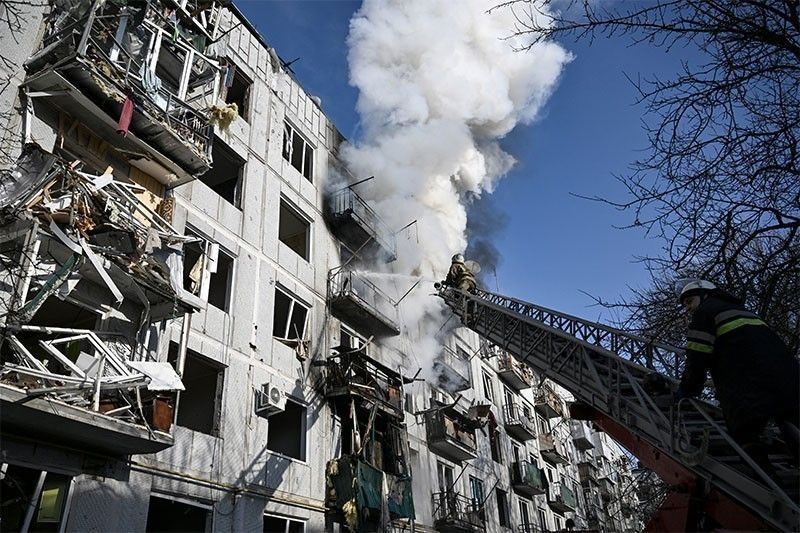 MANILA, Philippines — Caritas Manila, the social services arm of the Archdiocese of Manila, recently gave an initial $20,000 or the equivalent of over P1 million as humanitarian aid to Ukraine.
Caritas Ukraine accepted the donation from Caritas Manila executive director Fr. Anton Pascual. The money will go to helping the civilian population of Ukraine caught in the war.
"Caritas Manila is one with Caritas Ukraine for the swift resolution of the ongoing conflict in Ukraine. No one emerges victorious in a war. We support the holding of a dialogue to resolve the conflict. Let us pray for the restoration of peace in Ukraine knowing that nothing is impossible with God," Fr. Pascual said.
The gesture is just one of the ongoing efforts of Caritas Manila which to date has contributed over P2 billion for the fight against COVID-19 and P47 million for the victims of Typhoon Odette which devastated parts of the Visayas and Mindanao last December.
At the start of the pandemic, Caritas Manila launched its Contra COVID-19 campaign that provided grocery gift checks, food packs, sanitation kits and other relief goods to the poorest of the poor.
In partnership with business groups and donors, Caritas Manila distributed assistance worth P1.7 billion in 2020 that benefitted 1,909,153 families or 9,611,835 individuals and P418 million in 2021which helped 205,398 families or a total of 1.4 million individuals.
Hapag-Asa feeding program followed and fed 9,266 malnourished children for 120 days in 2021. The nutritious meals of vegetables, protein, fruits and Manna Pack Fortified Rice were distributed daily by over 2,000 Caritas Manila servant leaders and volunteers in 26 feeding sites in Metro Manila and nearby provinces.
Eleven dioceses affected by Typhoon Odette received a total of P47 million for basic and emergency needs as well as rehabilitation efforts. Caritas Manila Project Damayan is still providing shelter and settlement assistance to the 36,966 families left homeless and are still staying in evacuation centers.
In 2021, Caritas Manila allotted P106 million to its Youth Servant Leadership and Education Program (YSLEP). The amount was able to support 2,766 students in NCR; 608 in Luzon; 654 in the Visayas and 611 in Mindanao for a total of 4,639 scholars nationwide. YSLEP has provided scholarship as well as servant leadership training to thousands of poor but deserving students for over six decades.
Visit www.caritasmanila.org.ph and click on The Good Newspaper to learn more about what Caritas Manila is doing.
To know how you can support Caritas Manila, call or text 0917-595-5083, log on to www.caritasmanila.org.ph, visit www.facebook.com/OfficialCaritasManila, view [email protected], or check [email protected]