DOH, NVOC to discuss jabs in voting centers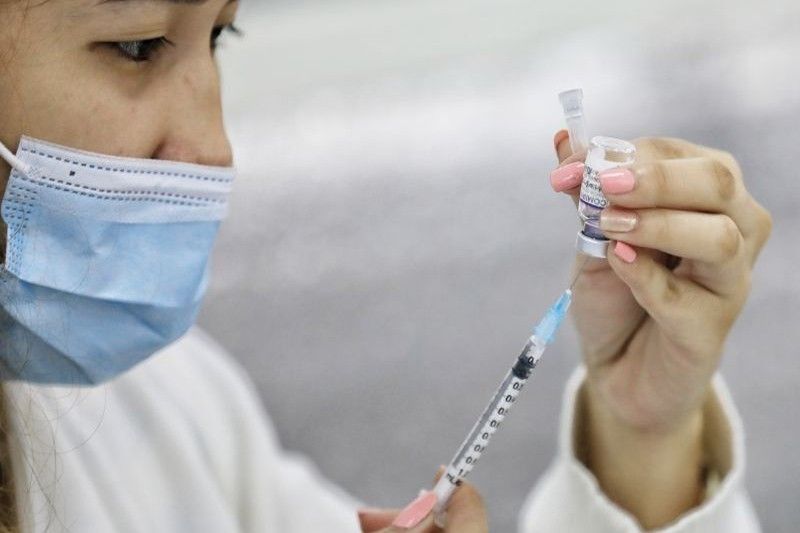 MANILA, Philippines — The Department of Health (DOH) and the National Vaccination Operations Center are discussing whether vaccination sites should be set up in polling centers to allow voters to get the COVID jabs on election day.
"We are discussing this although it seems that this will contribute to overcrowding in polling precincts," DOH Undersecretary Maria Rosario Vergeire said yesterday.
She added that although vaccination sites can be established near voting centers, vaccinators and health care workers are also eligible to vote. "Maybe this can be done by schedule. But let us try to remember that this is also part of the authority of the local government units. They have the discretion on this," she maintained.
The DOH likewise urged the public to forgo their plans to vote in the May 9 elections if positive for COVID-19, have been exposed to a confirmed case or are manifesting symptoms.
"In this extraordinary time where we have this pandemic, in this extraordinary time when an illness easily spreads… we really have to be careful. This is for all of us, not just for your family but for all," she noted.
Voter's info sheets
A week before the May 9 polls, the Commission on Elections (Comelec) said they have already distributed 70 percent or 46,004,200 out of the total 65,709,572 Voter's Information Sheets (VIS).
According to Comelec, VIS distribution in the Cordillera Administrative Region and Ilocos have reached 100 percent, followed by Bicol (95 percent), Calabarzon and Central Visayas (94 percent), Central Luzon and Bangsamoro Autonomous Region in Muslim Mindanao (83 percent), Mimaropa (76 percent), Davao region (70 percent), Cagayan Valley (66 percent), Northern Mindanao (61 percent) and the National Capital Region (56 percent).
Below the 50 percent distribution rate are Western Visayas (45 percent), Caraga, (32 percent), Soccsksargen (30 percent), Zamboanga peninsula (24 percent) and Eastern Visayas (16 percent).
The VIS contains information such as the polling precinct of the voter, the do's and don'ts in voting and list of candidates running for both local and national positions. Voters could bring their VIS to their polling areas on May 9 and use it as their personal "kodigo."
Under Republic Act No. 7904, the Comelec must provide all registered voters, through registered mail, with a VIS at least 30 days before an election.
DepEd warning
The Department of Education (DepEd) yesterday warned its employees, both teachers and non-teaching personnel, against engaging in partisan political activities related to the upcoming May 9 national and local elections.
"Since last year, DepEd has been consistently reminding everyone about the prohibition of government officials and employees from engaging in any electioneering and political partisan activities as stipulated in the Constitution and in accordance with the existing rules and regulations of the Civil Service Commission and the Commission on Elections," the DepEd said.
It added that an Election Task Force headed by Undersecretary Alain Del Pascua has been visiting all regions and divisions to brief DepEd teachers and personnel, warning them against electioneering and partisan politics. – Evelyn Macairan, Rainier Allan Ronda