Expert: Some sectors not represented in poll surveys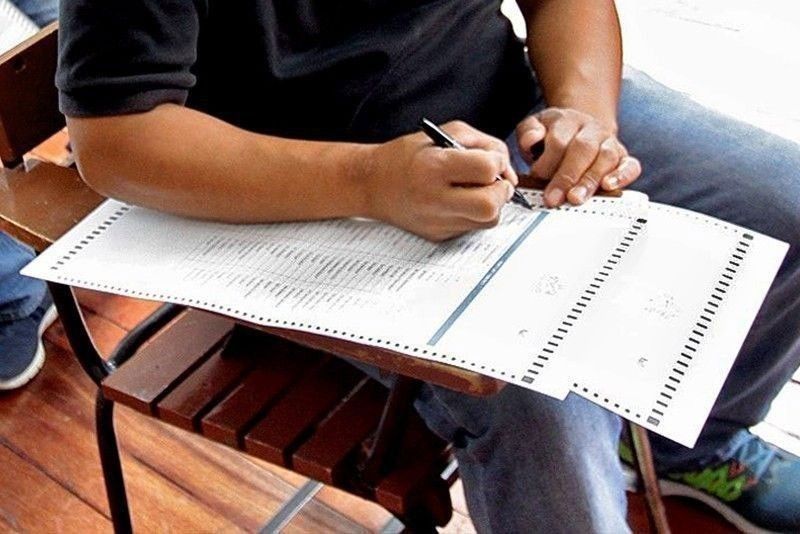 MANILA, Philippines — A former secretary-general of the National Statistical Coordination Board (NSCB) said a more inclusive sampling of survey respondents may show different numbers on voter preference for candidates in the coming polls.
Speaking with "The Chiefs" on Cignal TV's One News Wednesday night, statistician Romulo Virola said budget constraints limit survey firms in terms of getting sampling of respondents.
For instance, in the case of Pulse Asia, he noted that some sample respondents were selected based on regional distribution "even if they know that age, for example, or educational attainment or socio-economic classifications matter in the choice of the voters."
"The budget limitation restricts the choices of the survey firm insofar as making adequate representation of every group that matters," he said.
"If the young voters matter in this year's election, and they were underrepresented in the Pulse Asia sample, then that would make a big difference," he added.
Virola also noted the underrepresentation in the survey respondents of voters who reached college, noting that the results may be different if the more educated voters would tend to support a different candidate.
He also cited the lack of respondents from A and B classes in the Pulse Asia surveys.
"The question therefore is, 'are those classes, A and B, big enough to impact on elections?' Now if the election is not very close, it will probably not matter," he said.
Pulse Asia research director Ana Maria Tabunda explained that they did not deliberately exclude the two richest classes, noting that is more difficult to include them in the survey as they live in gated subdivisions or condominiums.
The survey firm earlier said the two classes only represent a small segment of the population and would be insignificant in the overall results.
Virola, however, noted a study on socio-economic classification in the Philippines, which showed that classes A and B represent nine percent of the population.
"So that's much bigger than the one to four percent of assessment of Pulse Asia. And if the, as I said, if the election is close, the nine-percent exclusion, although not intended, can make a lot of difference in the election final results," he said.
"If you sum up… (the) underrepresentation of the young in the sample, underrepresentation of the A and B and C classes, and underrepresentation of those who reached college, they can sum up to a huge number because we're talking of only 2,500 (respondents)," he said.
The latest Pulse Asia survey conducted from March 17 to 21 showed Ferdinand Marcos Jr. leading with 56 percent, with Vice President Leni Robredo a far second with 24 percent.
Small chance for upset
During the same program, Tabunda said the probability of other candidates pulling an upset is very small considering the lead of Marcos.
"If there will be a chance, it might not be enough to make an upset. There won't be an upset even if there might be change," she said.
OCTA fellow Ranjit Rye also noted that the gap between Marcos and Robredo "is quite significant and the trend seems to show a consistency."
"But then again… there's always a possibility of change, especially if VP Leni's campaign towards the end gains some momentum, we might see different numbers," he said. "It will be an uphill climb until election day."
Virola and Rye also cautioned against using Google Trends to predict election results.
"Google itself has clarified that Google Trends is not a scientific poll and should not be confused with polling data. It really reflects the search interest of the people who use the internet, who have access to internet," said Rye.
"When you see a spike in a particular topic, this does reflect that a topic is somehow popular or winning. Only that for some set of reasons, it appears to be many users are performing a search about a particular topic. So Google Trends or the data coming from Google Trends can be used as a data point but it is not the same as what is derived from polling data," he added.
Polling data is not on the same plane as Google Trends, added Virola, noting that survey respondents are specifically asked who they intend to vote for, while the other just looks at online searches.
"So there are two different approaches, two different purposes and both of them are very transparent about it," he said.
"Google Trend does not claim to predict the winner of the election poll and Pulse Asia, the other survey firms do not claim that their prediction will always be right. And it has not always has been right," he added.