1st typhoon expected in Holy Week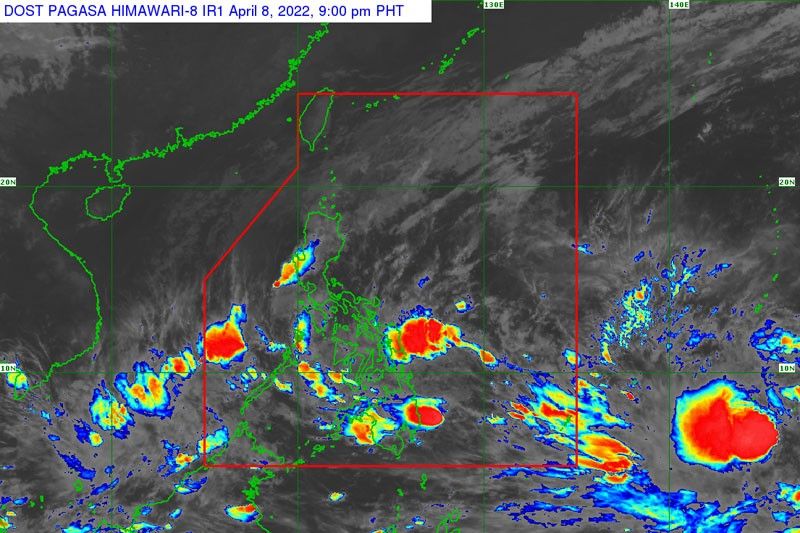 MANILA, Philippines — The first typhoon of 2022 is expected to enter the Philippine area of responsibility on Monday as Filipinos observe Holy Week. It will be named Agaton.
The Philippine Atmospheric, Geophysical and Astronomical Services Administration (PAGASA) said the weather disturbance was last spotted at 2,270 kilometers east of Mindanao.
PAGASA said the weather disturbance is not expected to have a direct effect on any part of the country.
Nevertheless, it will still be continuously monitored to determine if it will bring rainfall during the Holy Week.
PAGASA administrator Vicente Malano explained that a tropical depression is the weakest typhoon classification after a low-pressure area develops into a storm.
PAGASA said Metro Manila is forecast to have fair weather in the next three days with possible isolated rainshowers in the afternoon and evening.
Visayas and Mindanao will, however, experience a rainy weekend because of a low-pressure area that is passing through the country coupled with an intertropical convergence zone.
For the next three days, Northern Luzon which includes Cagayan Valley, Apayao, Ifugao, Kalinga, Mountain Province and Aurora can expect cloudy skies with light to moderate rains because of the northeasterly wind affecting the provinces.
PAGASA's three-day weather outlook shows that rainfall in Metro Manila and other parts of the country has helped lessen the hot and humid summer temperature.
From Saturday to Monday, temperature in Metro Manila is forecast to range from 23 to 32 degrees Celsius while Baguio City, which will also have fair weather, experiences cooler temperatures ranging from 14 to 25 degrees Celsius.