Philippines guarantees learners with disabilities with free basic education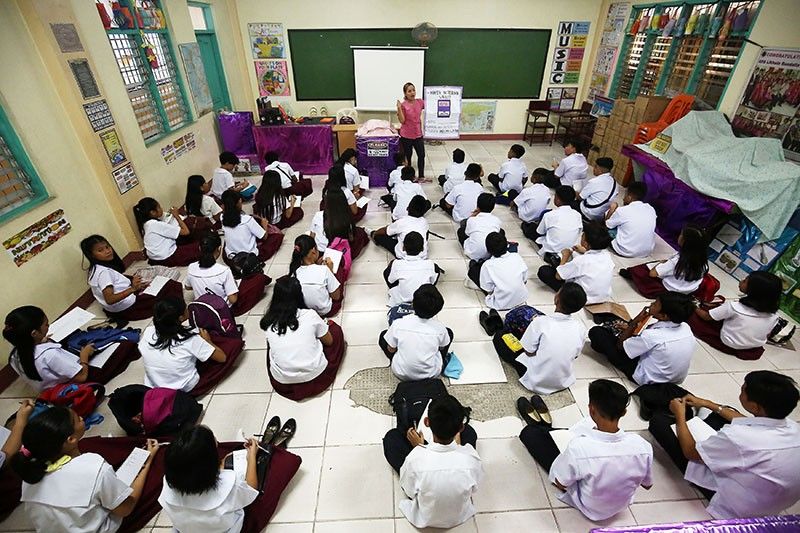 MANILA, Philippines — President Rodrigo Duterte has signed a law which guarantees free early and basic education to learners with special needs, affirming the country's commitment to make quality education accessible to everyone.
The State defines students with disabilities as those who need additional support in school due to short-term or long-term impairments which may hinder them from equally participating in society.
On March 11, Duterte signed Republic Act (RA) 11650 or the "Instituting a Policy of Inclusion and Services for Learners with Disabilities in Support of Inclusive Education Act." A copy of the legislation was made available to the public on The Official Gazette on Tuesday.
"The DepEd [Department of Education] shall be the lead agency in the implementation of this Act and shall ensure that learners with disabilities are guaranteed their right of access to free public early and basic education services," the legislation read.
The RA also aims to give students with special needs access to the formal school system, and create "Inclusive Learning Resource Centers" (ILRCs) in every city and municipality of the country.
ILRCs, which must be established by the Education Department and local government units in all cities and municipalities, are deemed as physical or virtual centers which provide teaching support to learners.
The legislation also seeks to establish a "Child Find" System which identifies learners with special needs from infants to those aged 24 years old.
The newly-signed law calls for a "whole-of-community approach" for introducing learners with disabilities into the general education system and community, adding that all sectors including the academe and private stakeholders must participate in such efforts.
"The State shall encourage learning institutions...to take into consideration the diverse needs of learners with disabilities with respect to the use of school facilities, class schedules and physical education requirements, and promote and support their provision of services that will facilitate the learning process," the RA said.
On Wednesday, Sen. Sherwin "Win" Gatchalian, who chairs his chamber's basic education, arts and culture committee, welcomed the signing of the law, saying that it is a landmark legislation which ensures that learners will not be denied admission on the basis of their special needs.
Gatchalian, who sponsored the law, emphasized its timeliness considering the pandemic's impact on learners with disabilities.
According to him, the presence of the ILRCs will serve as a "one-stop shop for the delivery of free support services to learners and help implement inclusive education programs."
Enrollment of students with disabilities stood at 93,895 for the School Year 2021 to 2022, lower by 74%, compared to its prepandemic figure of 360,879, he said, citing statistics.
"Even before the pandemic hit, many learners with disabilities were deprived of accessible education and other services. It is timely that there is a new law in favor of our leaners with disabilities which ensures that they will not be left out in the middle of the pandemic," Gatchalian said in Filipino in a statement posted on the Senate's website.