OVP joins government in condemning Russia's invasion of Ukraine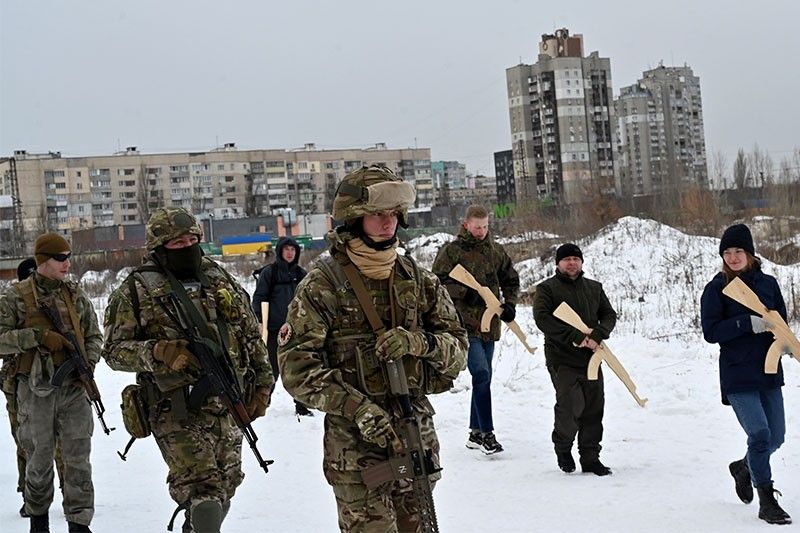 MANILA, Philippines —Vice President Leni Robredo issued a strong statement Sunday condemning Russia's invasion of Ukraine, calling it a "moral imperative" to stand against "bullying and unprovoked aggression."
The Philippines voted in favor of a resolution at the UN General Assembly calling for an end to hostilities and pointed out that "while an offense can be stopped at will the defense cannot rest until the offense stops." President Rodrigo Duterte has said he would prefer to remain neutral although he also called for a peaceful resolution to the conflict.
"I condemn the violence that has been inflicted upon the people of Ukraine, the violation of its sovereignty, and the threat that now hangs above all the innocent lives in the region. I am grateful to diplomats and other public servants who are working to secure the safety of Filipinos still in Ukraine," Vice President Leni Robredo said in a statement sent to reporters.
RELATED: Philippines condemns Russia's invasion of Ukraine, joins call for end to hostilities
Duterte has not been shy about his admiration for Russian President Vladimir Putin, even once calling him his "idol" and "favorite hero."
At the inauguration of the Narvacan Farmers' Market in Ilocos Sur last Friday, the chief executive expressed hope that the parties involved would refrain from using nuclear weapons, saying this move would affect all countries amid the recovery from the global pandemic.
"I stand in admiration of the Ukrainian people's courage and resilience and am proud of their efforts to defend freedom and a rights-based order—ideals that the Filipino people share," Robredo said Sunday, pointing to "reports of civilians and residential areas deliberately targeted in the course of this invasion."
"I stand firmly behind the Philippine government's stance supporting the international community in condemning the invasion of Ukraine," she also said.