Robredo: Climate change must be embedded in government plans
February 17, 2022 | 12:00am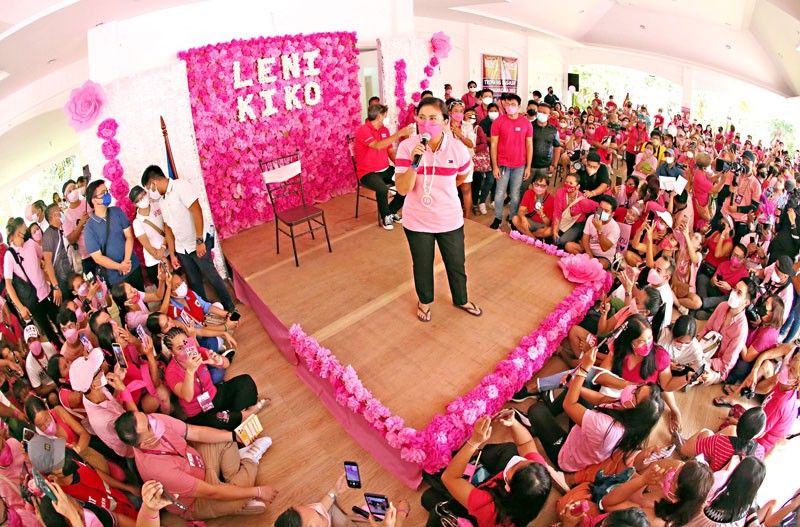 MANILA, Philippines — Vice President Leni Robredo yesterday pushed for the inclusion of climate change programs in all plans of the government, saying it should not only be about funding relief operations.
"Because climate change is not only responding to disasters, but climate change must be deeply embedded in the plans of not only the national government, but also the local governments. We need more proactive, more preventive (measures)," Robredo told journalists during a sortie in Malay, Aklan.
"Climate change is not just setting aside funds for relief operations because that is too short term," Leni said.
She said Boracay Island needs a better sewerage system.
"We need proper waste disposal. We need to take care of the water. Our policies must not be static," she said.
Robredo and her running mate Sen. Francis Pangilinan visited Aklan, including Boracay, yesterday.
Pangilinan said affordable and quality food would help entice more tourists to Boracay.
He said this is possible if the government would bolster support for farmers and fishers.
"Fish, food are important, especially in tourism. Filipino food is delicious but why can't you afford it," Pangilinan said in Filipino.
He said a majority of farmers and fishers in Aklan are marketing their produce in Boracay.
Pangilinan said farmers need significant intervention to help them cope with rising prices of commodities they need in production and transportation such as oil.