Robredo: Fast-track PNR line to Bicol
October 29, 2021 | 12:00am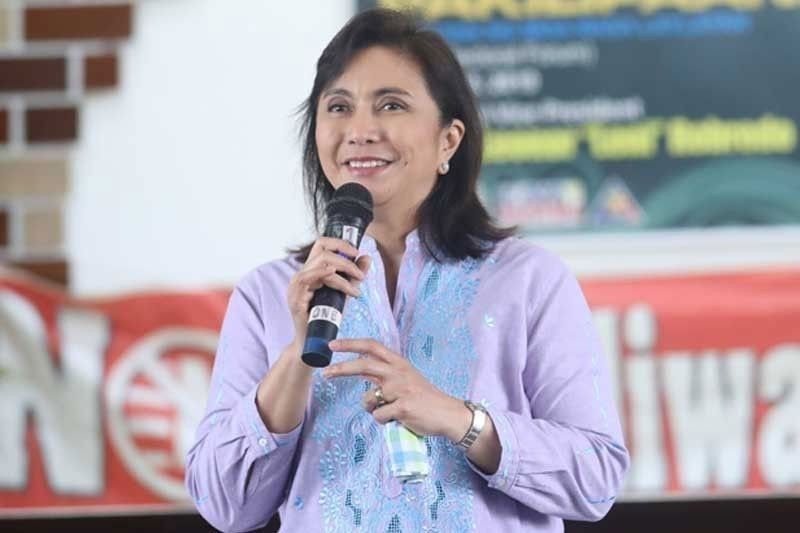 MANILA, Philippines — If elected president next year, Vice President Leni Robredo said improving the transportation routes connecting Bicol region to the capital would be among her top priorities.
Robredo, who often travels by land to and from her hometown in Naga City, said during a press conference held there on Wednesday that improved transportation networks will benefit not just those living in the region.
"We have countrymen in the Visayas and Mindanao who cannot afford plane tickets… They take buses and ferries, so it is important that we fix (our road network)," she said in Filipino.
She also stressed the importance of fast-tracking the rehabilitation of the south line of the Philippine National Railways (PNR), which would connect Bicol to Metro Manila.
"Why is PNR very important for us? First, the transport not just of passengers but also of goods and services… We cannot compete with other areas because it is so expensive to transport goods and services," she said.
"Second, it is inexpensive. We really have to fix this," she added, noting delays in the rehabilitation.
Robredo said the previous administration's plan, which would have resulted in the resumption of the long haul line's operations by 2022, was delayed following the change of administration.
The previous Aquino administration initiated the rehabilitation of the line through a public-private partnership, but the government under President Duterte opted to finance the project through foreign government loans.
Last month, Transportation Secretary Arthur Tugade said the PNR Bicol railway is expected to resume full operations by 2025.
Addressing the question on her plans to address the rising cost of electricity, Robredo said the response should be a national policy as she stressed the role of the Department of Environment and Natural Resources in developing an energy roadmap, particularly on tapping renewable sources.
Robredo is in Bicol to meet with supporters and visit beneficiaries of various projects supported by her office.
On Thursday, she held a motorcade from her hometown in Naga City in Camarines Sur to the neighboring Albay province, where she was greeted by supporters in pink.
She also rode a boat to San Miguel Island in Tabaco City and Cagraray Island in Bacacay to meet with fisherfolk and lead the turnover of projects supported by Angat Buhay, the poverty alleviation program of the Office of the Vice President.
She was also scheduled to meet with various groups of campaign volunteers in her bailiwick, as well as local leaders and candidates.
Today, Robredo will attend an event with Sorsogon Gov. Francis Escudero, one of the guest candidates in her Senate slate.