PGH seeing more child patients with COVID-19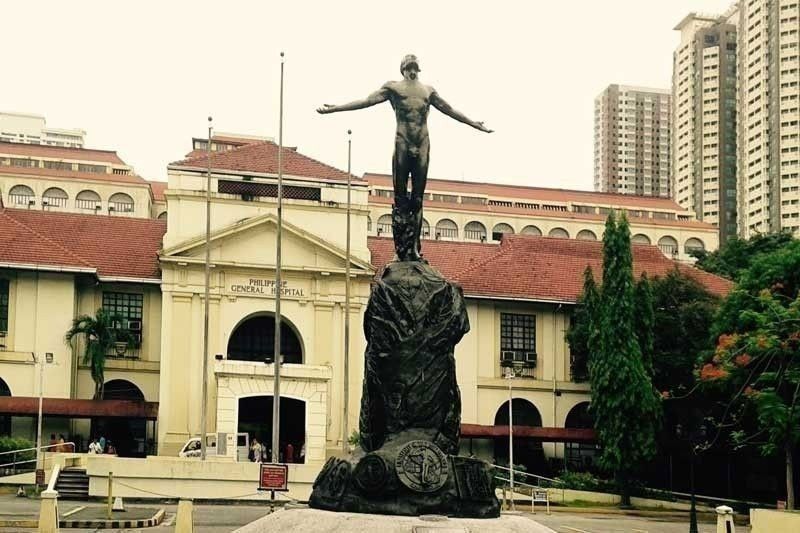 MANILA, Philippines — The Philippine General Hospital (PGH) has observed a trend among children infected with COVID-19, an official said on Tuesday night.
In an interview with One News' "The Chiefs" aired on Cignal TV, PGH spokesman Jonas del Rosario said they now have children who contracted the virus.
"We are seeing a little trend of younger patients coming in… In the pediatric ICU, we have about six patients who have COVID," he added, referring to the intensive care unit.
Del Rosario said the children, fron infants to teenagers, probably contracted the virus from adults in the household.
He said the situation is "probably a reflection" that the Delta variant contains higher viral load compared to other variants of concern.
"We really have to vaccinate everyone not only to protect the elderly, but also the young ones who are currently not allowed to be vaccinated," Del Rosario said.
PGH is now "a little bit more confident of the incoming or possible surge" of cases because 85 percent of its frontliners are fully vaccinated, Del Rosario said.
He said that although they have breakthrough infections among vaccinated health workers, most of them are mild cases and nobody was listed as severe or critical.
"We have learned our lessons from the past one and a half years. We have made adjustments… been there, done that. The trails are easier now and I think people, our workforce are more prepared to handle this," he said.
Del Rosario said the number of COVID admissions at the PGH is increasing steadily, although it is not critical yet.
A little over two weeks ago, the hospital had 100 to 105 cases, but the increase has been "very steady" in the last 10 days.
On Tuesday, the number of admissions reached 154, the highest so far in the last two months.
Sixty-eight percent of the COVID ward's 225 beds are now occupied.
"It is the ICU that is being filled up because we are a referral center for COVID-19. Most of the time we get the sicker patients, the severe and critical," Del Rosario said.