Government, business groups launch 1 million jobs for 2021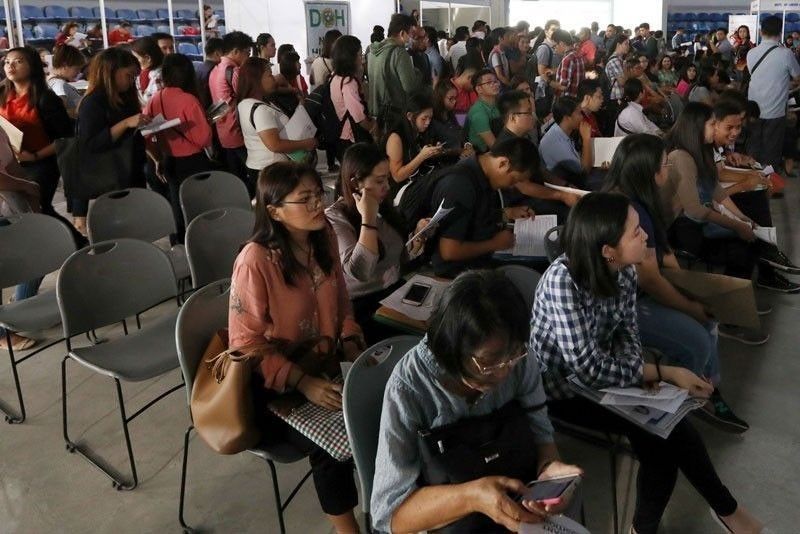 MANILA, Philippines — Government agencies and business groups have signed an agreement to create one million jobs this year to help the economy bounce back from the impact of the pandemic.
Government agencies and different business groups have partnered for the "Reform, Rebound, Recover: One Million Jobs for 2021" project during the closing ceremonies of the 42nd National Conference of Employers (NCE) yesterday.
The Department of Trade and Industry, Department of Labor and Employment, Department of Tourism, Department of Transportation, Department of the Interior and Local Government, Technical Education and Skills Development Authority and Commission on Higher Education signed the manifesto with the Employers Confederation of the Philippines (ECOP), Philippine Chamber of Commerce and Industry, Philippine Exporters Confederation Inc., Hotel and Restaurant Association of the Philippines, Philippine Constructors Association Inc., Philippine Hotel Owners Association Inc. and Semiconductor and Electronics Industries in the Philippines Foundation Inc.
The project aims to tap Filipino talents in the following sectors: construction, manufacturing particularly semiconductors and electronics, tourism and hospitality, and export industries.
Under the project, businesses would be responsible for identifying job vacancies from their member-companies and will be working with the government's National Employment Recovery Strategy (NERS) task force.
Meanwhile, the NERS task force would coordinate with the Inter-Agency Task Force for the Management of Emerging Infectious Diseases (IATF) to vaccinate qualified workers.
Trade Secretary Ramon Lopez, who also serves as NERS task force chair, said the partnership would boost government efforts to bring back jobs and reinvigorate the labor market.
Lopez is also optimistic that creating one million jobs this year would be achieved, thanks to the partnership between government and employers.
For his part, ECOP chairman Edgardo Lacson said the partnership would bring down the 8.7 percent unemployment rate in April to pre-pandemic levels.
George Barcelon, chairman of the NCE organizing committee, said the ECOP adopted resolutions that include commitments to respect workers' rights and comply with existing labor policies and health standards.