DICT aims to boost BPO sector as job generator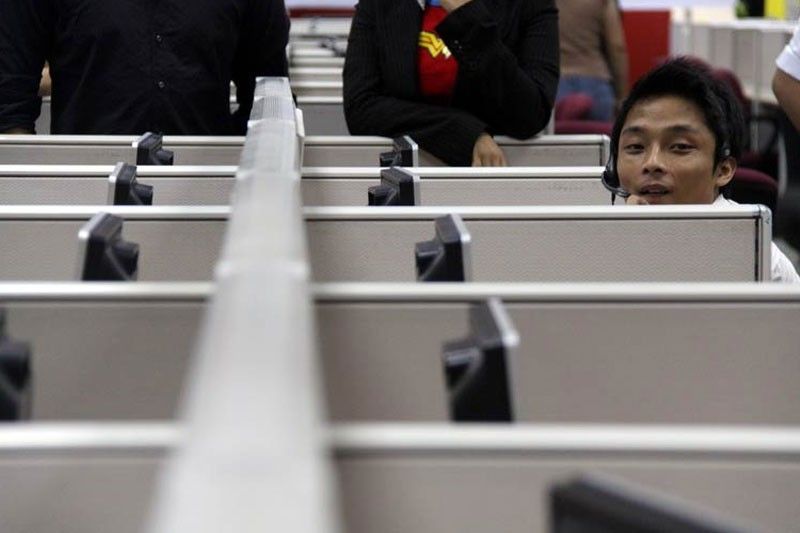 MANILA, Philippines — High hopes are pinned on the business process outsourcing (BPO) sector to create new jobs under the new normal as the Department of Information and Communications Technology (DICT) drives to help 25 areas in the country become full-fledged Digital Cities by 2025.
"Your DICT is cooperating with industry experts to strengthen the 25 Digital Cities and promote dynamism in the local economic environment," said ICT Secretary Gregorio Honasan, who views the BPO sector as a major engine for new job generation.
As part of its initiative, the DICT launched recently the Information Technology and Business Process Management (IT-BPM) Industry Ambassadors project.
"The plan is for industry experts to be ambassadors through various interventions to help reinforce the role of the IT-BPM (Information Technology and Business Process Management) industry in economic growth," Honasan said.
The DICT has set an optimistic, high side "moving target" of 200,000 jobs to be generated by "new hires" coming from the IT-BPM sector by the end of 2022 despite the economic slowdown caused by the pandemic lockdown and continuing community quarantine enforcement nationwide to contain the global coronavirus scourge.
ICT Undersecretary for Digital Philippines Emmanuel Rey Caintic admitted that the target of 100,000 new jobs has to be recalibrated since this pre-pandemic projection was disrupted by the health crisis.
However, Caintic pointed out that IT & Business Process Association of the Philippines (IBPAP) and other allied industries such as the property sector, are still projecting jobs growth starting this year.
"Everybody's saying, we will bounce back (this year)," Caintic told The STAR. "The industry still projects growth for the year."
IBPAP member-companies, he said are already starting to have more jobs and the DICT can help in spurring this growth by prioritizing the Digital Cities 2025 program.
"We want to make Philippines more competitive. We're always benckmarking ourselves against other countries," Caintic said.
Previously termed Next Wave Cities, the Digital Cities 2025 program aims to strengthen the industry-readiness of new urban centers outside Metro Manila by creating and developing ICT hubs in identified locations.
DICT is closely working with the IBPAP and Leechiu Property Consultants (LPC) for the multi-year program launched last year.
The 25 Digital Cities are Balanga City, Batangas City, Cabanatuan City, Dagupan City, General Santos City, Iligan City, Iriga City, the Laguna Cluster of Digital Cities namely San Pablo, Calamba, and Los Baños; Laoag City, Legazpi City, Malolos City, the Metro Cavite Digital Cities namely Bacoor City, Imus, and General Trias, the Metro Rizal Digital Cities of Taytay, Cainta, and Antipolo City;, Olongapo City, Puerto Princesa City, Roxas City, San Fernando City, La Union; San Fernando City, Pampanga; San Jose Del Monte City, Tacloban City, Tagbilaran City, Tarlac City, Tuguegarao City, Urdaneta City and Zamboanga City.
Under the IT-BPM Industry Ambassadors project, the DICT and IBPAP aims to identify advocates and influencers to serve as resource speakers in various events and awareness fairs, sharing their professional expertise as part of an industry marketing campaign, assisting in content creation to promote Filipino talent, and working alongside the DICT and IBPAP to implement related initiatives.
To be potential ambassadors, persons must be currently holding managerial positions in the IT-BPM industry with at least a five-year tenure. The role seeks IT-BPM leaders who can effectively build and manage stakeholder relationships. Applicants who had previously worked on countryside operations are preferred.
The department continues to provide the 25 Digital Cities for 2025 with the necessary support in four key areas: institutional development, talent attraction and development, infrastructure development, and marketing and promotion.
These interventions aim to help these localities achieve their full potential in view of the government's pursuit for countryside development and inclusive growth.