With vaccine rollout, Duterte eyes MGCQ for Metro Manila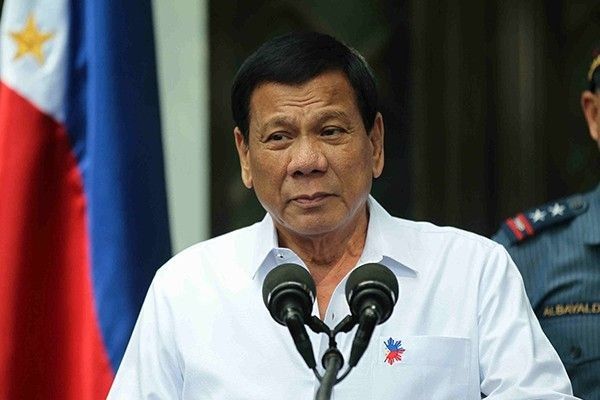 MANILA, Philippines — As the Philippines is about to start its vaccination program, President Duterte is ready to further reopen the economy, but continues to oppose the holding of in-person classes, believing it will place the lives of students at risk.
In his first press conference since the pandemic, Duterte said he is ready to lift restrictions to encourage business activity once the country gets an adequate supply of COVID-19 vaccines.
"I am considering it. Actually... I will open it because there are two things that are really bugging us. It is the economy and COVID-19. Our economy is really down, as in down, so the earlier the vaccine rollout, the better," he said when asked if he is willing to place Metro Manila under the most lenient modified general community quarantine (MGCQ).
"Once the rollout begins and other vaccines come in and distribute it to the provinces... we will have a million (doses) by this month, we will have a stock of two million, I will lift (the restrictions). I will open the economy. We are really facing difficulties," he added.
Economic managers have recommended placing the entire Philippines under MGCQ to address income and job losses caused by a prolonged lockdown, but the Chief Executive rejected it, saying it could not be done until the vaccines are available.
Metro Manila, Baguio City, Davao City, Batangas, Apayao, Kalinga, Mountain Province, Tacloban City, Iligan City and Lanao del Sur have been placed under the stricter GCQ for the entire month of March. Only about half of the industries can operate under GCQ.
Duterte said he would also ease quarantine restrictions "if the vaccine is available to anybody for one reason or another," if jabs are distributed in provinces, and if the country secures about 20 million to 40 million shots.
"People have to eat. People have to work. People have to pay for their upkeep, and the only way to do it is to open the economy and for businesses to regrow. Without that, patay talaga, mahihirapan tayo (we're done, we will face difficulties)," he added.
Back to normal in 2023?
Asked when the Philippines would return to normal, Duterte said it might happen in 2023.
"Not in (2022)... Early in the first, maybe first or second quarter, of year… 2023, maybe, with God's help," he said.
The President, however, is not yet inclined to allow the holding of face-to-face classes even if the Philippines already has vaccines.
"Huwag muna yun (not yet), not now... I cannot make that decision. It will place the children in jeopardy," he said. "I'm not ready to lose the lives of our young people, our children."
The government was supposed to hold a dry run of face-to-face classes in low-risk areas in January, but Duterte postponed it because of the emergence of a more infectious COVID-19 variant.