Church offers virtual Simbang Gabi this year
December 6, 2020 | 12:00am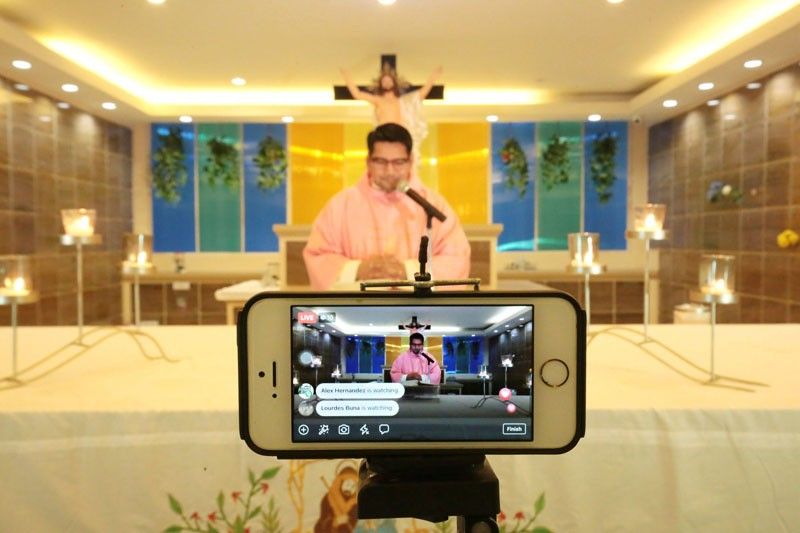 MANILA, Philippines — Catholic faithful restrained by poor health from physically attending Simbang Gabi may join the dawn mass on-line in the comfort of their homes, Manila apostolic administrator Bishop Broderick Pabillo said.
Pabillo said virtual Simbang Gabi would enable the elderly, the sick, as well as minors to join the traditional dawn mass, as restrictions on public gatherings remain due to the continuously rising cases of COVID-19.
Catholic television channel TV Maria will air Simbang Gabi at 4:30 a.m. on the first day of the nine-day Eucharistic celebration and at 5:30 a.m. on succeeding days.
"Different churches have different schedules," Pabillo said.
Based on instructions released by the Catholic Bishops' Conference of the Philippines (CBCP), pre-dawn masses start at 6 a.m. and evening masses at 6 p.m.
The Filipino community in the United Arab Emirates (UAE) will also hold online Simbang Gabi as public gatherings remain prohibited in the country.
"We have to adhere to the guidelines of the government for the safety of the people in UAE, hence virtual Simbang Gabi for this year," Rommel Pangilinan, social media director of the Katolikong Pinoy sa Abu Dhabi, said in an interview with Church-run Radio Veritas.
"Maybe this is God's plan for a safe Simbang Gabi. We can complete the Simbang Gabi online," he added.
He said that the virtual Simbang Gabi will livestream on the official Facebook page of the Katolikong Pinoy sa Abu Dhabi.
The Catholic Church is one of the institutions compelled to resort to virtual activities as part of health protocols.
CBCP vice president and Caloocan Bishop Pablo Virgilio David said the Church should take advantage of modern technology to spread God's message.
"The Church should make itself felt more in social media. We are able to communicate it in a creative way because this is a new platform," he told Radio Veritas.
While acknowledging the benefits of technology especially the internet, David said the Catholic faithful should be cautious of its negative impact if used for commercialism, pornography and trolling.