National ID seen to help minimize electoral fraud
November 8, 2020 | 12:00am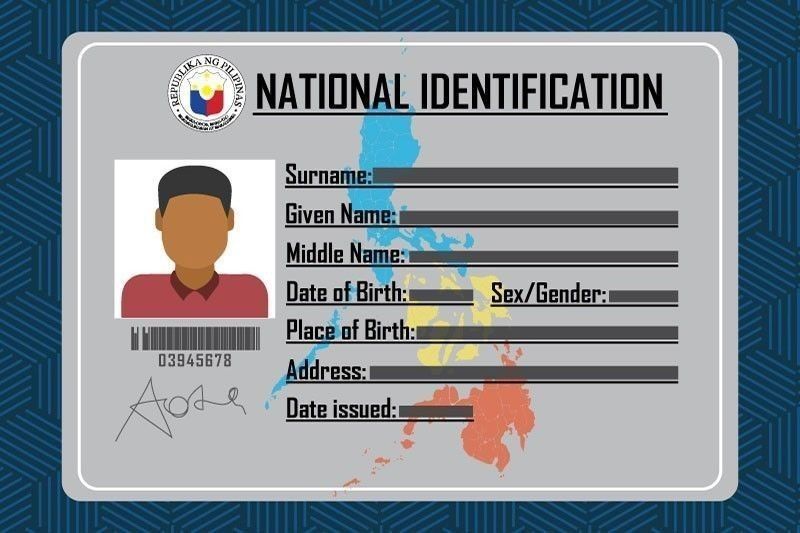 MANILA, Philippines — Election fraud can be minimized or even prevented through the National ID system which is now being rolled out, the Philippine Statistics Authority (PSA) said.
Interviewed on "The Chiefs" program on One News channel Friday night, PSA Assistant Secretary Rosalinda Bautista said poll registration using the National ID system would enable the Commission on Elections (Comelec) to weed out flying voters.
"When you show your National ID, it will be easier to register because they will no longer have to verify (your identity). If they have a good system, they can check whether you are also registered elsewhere," she said.
"It can help (minimize election fraud) in the sense that even if you try to register under different names, your fingerprints in the system will be the same," she pointed out.
The National ID is a foundational ID system that aims to provide valid proof of identity for all citizens and resident aliens. It will not, however, automatically replace existing government IDs.
Information obtained from the holder include age, gender, date and place of birth, address, mobile number, email address, marital status, blood type and residency status in the country.
These will be supported by biometric information such as fingerprint capture and iris scan.
The country will hold its next national elections in May 2022. The Comelec reopened a year-long voter registration period last September.
Bautista said they are now working out a validation process with the Comelec, noting the agency had already stopped the issuance of voter's ID.
The PSA currently targets to have 92 million Filipinos registered into the Philippine Identification System (PhilSys) by June 2022.
"Our commitment to the administration is to complete 90 percent of the population by the end of the term of President Duterte," Bautista said.
The PSA targets the registration of at least five million heads of households this year, effectively giving five million families access to the benefits of having a foundational ID.
As of Nov. 4, more than 3.3 million individuals have been pre-registered into the system. This paves the way for actual registration this month, during which biometric information would be collected. The physical IDs will be distributed next year.
Pre-registration is first being conducted in 664 cities and municipalities across 32 provinces with low risk of COVID-19 transmission.
These are: Ilocos Sur, La Union, Pangasinan, Cagayan, Isabela, Bataan, Bulacan, Nueva Ecija, Pampanga, Tarlac, Zambales, Batangas, Cavite, Laguna, Quezon, Rizal, Albay, Camarines Sur, Masbate, Antique, Capiz, Iloilo, Negros Occidental, Bohol, Cebu, Negros Oriental, Leyte, Davao del Norte, Davao del Sur, Davao De Oro, Davao Occidental and Tawi-Tawi.
Registration for the National ID System will begin in Metro Manila and other areas not currently included in the list of 32 priority provinces in January 2021.