Psychological violence: Cheating husband gets 8 years
October 28, 2020 | 12:00am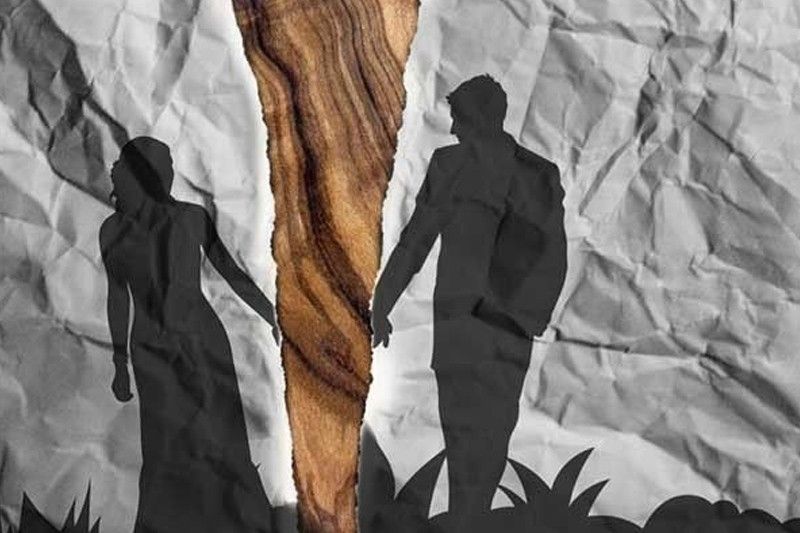 MANILA, Philippines — The Supreme Court (SC) has affirmed a Court of Appeals (CA) ruling that a wife suffered psychological violence because her husband cheated on her and, as a consequence, he was sentenced to suffer from six months to eight years in prison.
The SC's First Division came out with a 20-page decision penned by Chief Justice Diosdado Peralta that affirmed and modified the CA's decision.
The husband was found guilty beyond reasonable doubt of violating Section 5 of Republic Act 9262, the "Anti-Violence Against Women and Their Children Act of 2004," and sentenced to suffer imprisonment of no less than six months and not more than eight years.
He was ordered to pay a fine of P100,000 and moral damages amounting to P25,000. He was also directed to undergo mandatory psychological counseling or psychiatric treatment, and report on his compliance to the court of origin within 15 days after completing his counseling or treatment.
The High Court said, "Psychological violence is an indispensible element of violation of Section 5 of RA 9262. Equally essential is the element of emotional anguish and mental suffering, which are personal to the complainant. Psychological violence is the means employed by the perpetrator, while emotional anguish or mental suffering are the effects caused to or the damage sustained by the offended party."
It added, "The law does not require proof that the victim became psychologically ill due to the psychological violence done by her abuser. Rather, the law only requires emotional anguish and mental suffering to be proven. To establish emotional anguish or mental suffering, jurisprudence only requires that the testimony of the victim to be presented in court, as such experiences are personal to this party."
It further said, "The prosecution has established his guilt beyond reasonable doubt by proving that he committed psychological violence upon his wife by committing marital infidelity."
The High Court found the wife's testimony to be strong and credible. She was also able to confirm that the husband, a former overseas Filipino worker (OFW), was living with another woman.
The wife won the court battle in a Las Piñas court. The decision was affirmed by the CA, and recently by the SC.
Based on court records, the husband and his wife were married on Oct. 5, 1989 at the Malate Catholic Church. At the beginning of their married life, the husband was hardworking, loving and faithful until he went to Zamboanga City in February 2007 for their networking business.
It was at this time when she noticed the change in her husband's behavior. He would be depressed, cry and appear absent-minded.
When she went to Zamboanga, she confirmed that he was living with another woman.
She then filed a complaint against her husband and his mistress for concubinage before the Philippine National Police (PNP), but they were able to reach an amicable settlement when the husband and his lover agreed not to see each other again.
However, on Nov. 22, 2007, he disappeared and the wife searched for him, seeking the help of the National Bureau of Investigation (NBI), only to discover that he went back to his mistress.
The wife reportedly received text messages coming from the mistress, informing her that her husband was sick and in need of money to buy medicines. There was also an instance when the mistress threatened to kill him.
She became emotionally depressed and anxious about her husband because she thought that he was being restrained by the mistress. She then traveled to Zamboanga to search for her husband and asked the help of the PNP. She handed out his picture and offered reward to those who could locate him. She later became ill and was confined at a hospital.
The thought that he was being restrained prompted her to file a petition for habeas corpus before the CA, but this was later dismissed after it was learned that he left their house on his own volition and has been living with his mistress, as husband and wife, and they even have three children.
Discovering the truth caused her emotional and psychological suffering, insomnia and asthma. She took antidepressant and sleeping pills. She also spent a large amount of money to search for him.