Stranded OFWs seek gov't assistance as costs to go back to China skyrocket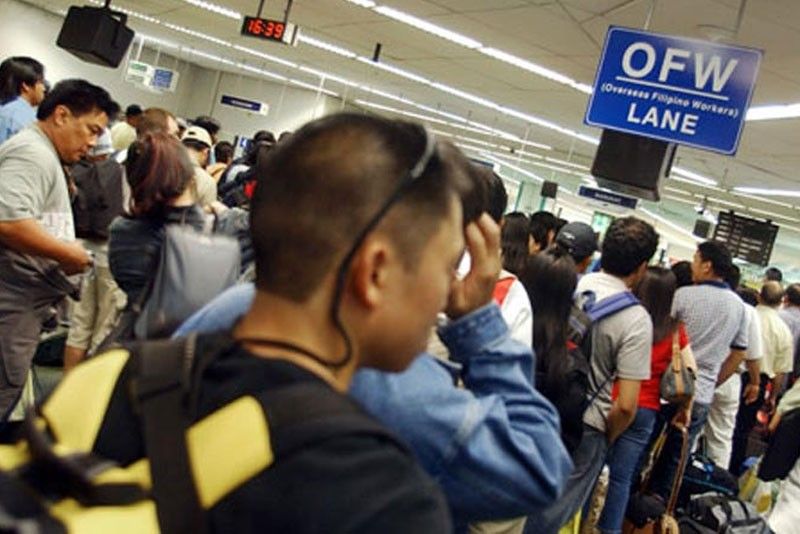 MANILA, Philippines — A group claiming to represent over 300 overseas Filipino workers stranded in the Philippines due to the coronavirus pandemic is appealing to the government for help for them to be able to return to their work in China as costs to fly back to the country have skyrocketed to more than P300,000.
Representatives from United China OFWs said in an online press briefing on Monday that third-party agents are chartering flights from the Philippines to China and are supposedly jacking up prices of plane tickets to from P100,000 to P200,000.
What they want is for the government to help them charter flights back to China to cut their costs in returning to the country.
"We're not asking for free flights. We're asking for reasonable fares," Kara Andres said in Filipino.
But on top of plane tickets, they explained that they would also have to shell out money to be tested for the new coronavirus and to be quarantined in hotels in Manila and in China.
They added that even if some of their members have managed to pool enough money to buy a ticket to China, this does not guarantee them easy access to the country as there are chances that their flights will get cancelled or that they will get offloaded due to visa issues.
As such, the group is also calling on the government to assist them in finding quarantine hotels in Manila and in China and for the Bureau of Immigration to coordinate with the Chinese Embassy to avoid having OFWs offloaded from their flights.
Deaf ears?
The group is hoping that through the government's intervention, it would be easier for them to return to work in China.
"We just want to go back to our jobs so we can support our families and other people depending on us, including the Philippines," Andres said in Filipino.
They said they have worked to get the government to help their cause by reaching out to the Department of Labor and Employment, the Overseas Workers Welfare Administration and the Philippine Overseas Employment Administration, but to no avail.
They said that they have been passed around by these agencies who have supposedly claimed that their requests are beyond their jurisdiction.
"It's so hard to think that in a different country, us OFWs are respected, but in our own country we can't get the same respect and they aren't fighting for us," Andres said.
"Until and unless the Philippine government will act in behalf of us, and help us and reach out to us, we can never leave and go back to our work in China. And we can never support our families." she added.