Philippines deadliest country for environmental defenders in Asia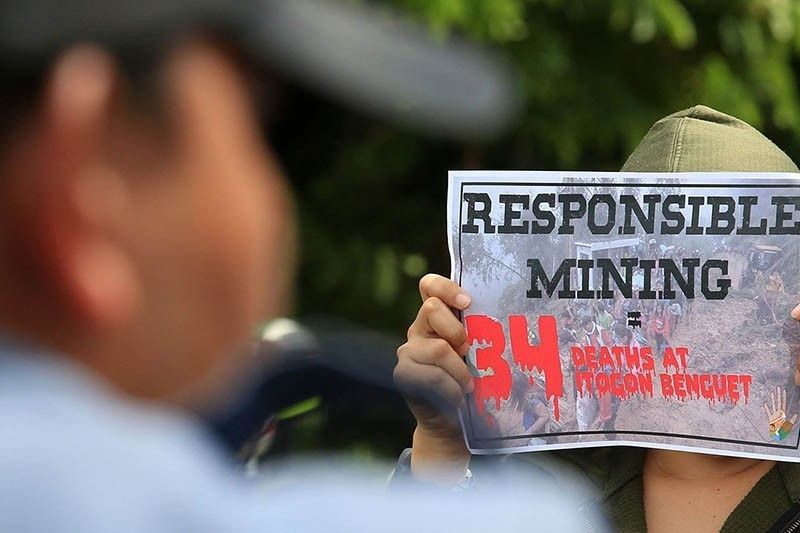 MANILA, Philippines — The Philippines remains a hotspot for environmental defenders, with the country listed as the deadliest in Asia and second in the world after it recorded 43 killings last year.
UK-based international watchdog Global Witness said the death toll jumped to 43 in 2019 from 30 deaths in 2018.
Globally, 212 land and environmental activists were killed, or about four deaths a week.
Over half of all reported killings last year occurred in just two countries: Colombia with 64 and Philippines with 43.
Mining was the deadliest sector, with 50 defenders killed protesting against the destructive effects of mineral extraction on people's land, livelihoods and the environment.
The Philippines was the country with most mining-related deaths, with 16 people killed, including the murder of Datu Kaylo Bontolan after he opposed illegal mining in the area.
The Manobo leader was one of many indigenous people killed in 2019 while asserting their right to self-determination and protecting their ancestral lands from those looking to exploit their natural resources.
"Agribusiness and oil, gas and mining have been consistently the biggest drivers of attacks against land and environmental defenders – and they are also the industries pushing us further into runaway climate change through deforestation and increasing carbon emissions," Global Witness campaigner Rachel Cox said.
"Many of the world's worst environmental and human rights abuses are driven by the exploitation of natural resources and corruption in the global political and economic system. Land and environmental defenders are the people who take a stand against this," she said.
Anti-mining group Alyansa Tigil Mina (ATM) warned that the implementation of the recently passed Anti-Terrorism Law would result in more harassment, threats and killings especially when local communities continue and intensify their resistance against destructive mining in the country.
The group noted that red-tagging and legal harassment of anti-mining leaders were recorded in Nueva Vizcaya, Palawan, Masbate, Leyte and South Cotabato.
Most of these increased resistance activities were allegedly traced to the reversal of the suspension and closure orders issued by former environment chief Gina Lopez.
"In the past six months alone, the national government has supported the resurgence of mining projects, contrary to the previous announcements of President Duterte," ATM said.
ATM also slammed the government's plan to make mining part of the economic stimulus program as the country recovers from the pandemic.
Further, Global Witness highlighted the ongoing pattern of indigenous communities disproportionately attacked for standing up for their rights and territories – despite research showing that indigenous and local communities manage forests that contain the equivalent carbon of at least 33 times the current annual emissions.
The report also exposed that one in 10 defenders killed last year were women who faced specific threats, including smear campaigns often focused on private lives, with explicit sexist or sexual content.
More than half of 2019 murders took place in Latin America, which has consistently ranked as the worst-affected continent since Global Witness began publishing data on killings in 2012.