Philippines seeks access to US COVID-19 vaccine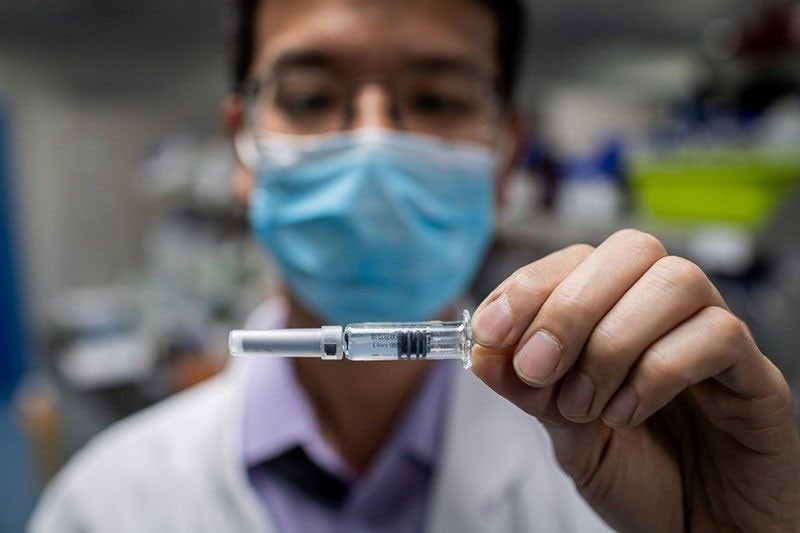 MANILA, Philippines — Ambassador to the United States Jose Manuel Romualdez has made representations with Washington to allow the Philippines access to a vaccine against COVID-19 once it becomes available.
This was announced yesterday by presidential spokesman Harry Roque Jr., who stressed that President Duterte is serious about procuring a vaccine at whatever cost just to ensure the safety of the Filipino people.
"From what I know, there are countries which are already in the third stage of trial for the vaccine… China, England and America. Ambassador Romualdez has coordinated with the manufacturer of one of the vaccines so we can buy them," Roque said.
He also said the Philippines is also looking at China and the United Kingdom as possible sources of vaccine for COVID-19.
Roque said Chinese President Xi Jinping has assured Duterte of access to any vaccine developed in China.
"When it comes to China, President Xi has assured our President that we will be one of those who will benefit from the vaccine," Roque said.
As for the Oxford vaccine being developed in the United Kingdom, medical experts have declared willingness to sell it for as low as $3 per unit. "University of Oxford promised they will not sell (the vaccine) at high price," he said.
As the wait for a COVID vaccine continues, a House leader said the Department of Health (DOH) should set a single, common price for the reverse transcription polymerase chain reaction (RT-PCR) swab test for suspected virus carriers.
"I suggest that the DOH fix a common standard rate for this test for the guidance of our people," Deputy Speaker Mikee Romero said following persistent reports that private and government hospitals are charging vastly different rates for the RT-PCR process.
RT-PCR is reportedly the gold standard for testing suspected carriers of the new coronavirus. Its result is determined in three to five days.
Those who undergo the so-called rapid test, which yields results in just hours, are still subjected to RT-PCR.
Romero, a congressman representing 1Pacman party-list, said he learned that among nine private and government hospitals in Metro Manila, the cost for the gold-standard test ranges from P3,500 to P8,150. He said the Philippine Red Cross offers the cheapest swab screening at P3,500.
He said a private hospital in Quezon City, which has a branch in Taguig City, reportedly charges P4,300, if one schedules an appointment, but the cost goes up to P8,000 for the drive-thru swab.
He added that the government-owned Lung Center in Quezon City offers screening for P4,600.
"The cost hospitals incur in doing the RT-PCR screening should not be much different. I am assuming that they are doing the same process and using the same equipment, and the personnel involved have the same training and experience," Romero stressed.
He pointed out that fixing a single price would prevent suspected coronavirus carriers from flocking to one or two hospitals offering lower rates – even if these are far from their places of residence or work – so they could save on cost.
"It would enable more of our people, even those asymptomatic, to avail themselves of the services of these centers for their protection and peace of mind," he said.
At the same time, the House leader suggested that government hospitals and local government units with DOH-accredited laboratories offer the lowest cost possible for RT-PCR.
He said DOH hospitals should also speed up gold-standard testing for their own doctors, nurses and other personnel who have been exposed to infected colleagues or patients.
He lamented that some nurses of government specialty hospitals in Quezon City have had to go to private test facilities to undergo testing.
Sen. Bong Go, for his part, said the DOH and other concerned agencies should ensure the "availability, accessibility and affordability" of medicines needed by Filipinos in the light of the current health crisis.
"We should not let a few take advantage of the situation where the poor die just because they can't buy medicines," Go said in Filipino. "There should be equality; not only the rich should be able to buy much needed medicines."
The chairman of the Senate committee on health and demography noted several reports of alleged overcharging of medicines in hospitals.
He urged concerned Filipinos to report such abuses and called on the DOH to investigate the matter immediately.
"Patients have no choice but to buy those medicines so they can go home," he said.
"I also learned that there are medicines that are not readily available," he added.
Go also said he wants a review of the list of Maximum Drug Retail Price (MDRP) of certain drugs and medicines, pursuant to Executive Order 104, signed by President Duterte last Feb. 17, and in accordance with the Cheaper Medicines Act of 2008.
By expanding the MDRP list to include drugs and medicines vital to COVID-19 treatment, Go said the government can assure Filipinos of protection against abusive business practices.
"As I have said many times before, healthcare is a right, not a commodity. We must prioritize the general welfare of our people over the business profits of a few," he said.
The senator also cited the need for a National Vaccine Program so that the general public would have ready access to COVID-19 vaccine if and when it becomes available.
Earlier, Surigao del Norte Rep. Robert Ace Barbers said he was "clueless" as to why Health Secretary Francisco Duque III – who has been widely criticized for his alleged ineptness – doesn't want the "cheaper but world-class" test kits made by Filipino scientists from the University of the Philippines.
"I'm clueless and wondering why the DOH is giving UP-NIH a hard time in allowing the use of cheaper but reliable Filipino-made test kits. The DOH appears to prefer non-FDA approved and more expensive China-made test kits with questionable usage reliability," he observed.
NIH stands for National Institutes of Health while FDA stands for Food and Drug Administration, the government agency tasked to test and accredit all forms of medicine and formula before being released into the local market.
The UP test kits were funded by the Department of Science and Technology.
The UP-developed test kit was approved by FDA for commercial use and manufacturing with an estimated cost of less than P2,000, or 75 percent cheaper than the imported test kits that were pegged at P8,000 per kit.
"In my opinion, the swelling of cases of COVID-19 in the country is mainly due to Duque's refusal to allow the use of world class and 75 percent cheaper Pinoy-made test kits," Barbers said in Filipino. – Cecille Suerte Felipe