Churches to accept weddings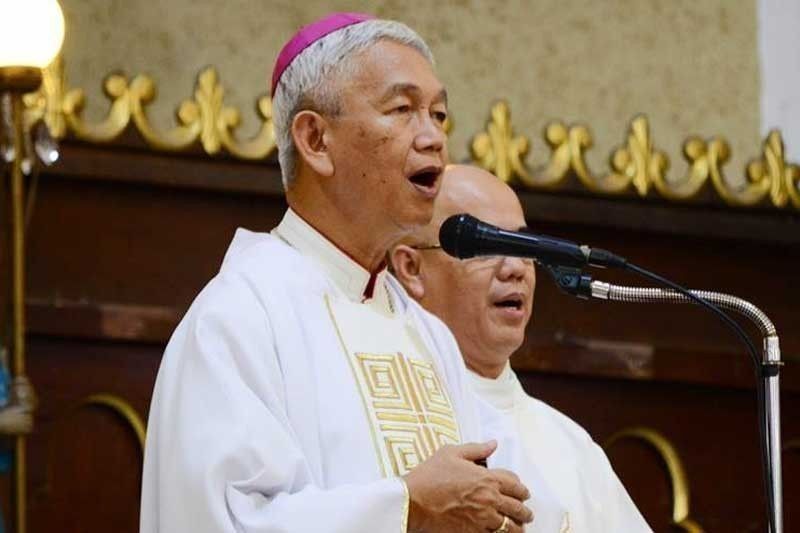 MANILA, Philippines — The Archdiocese of Manila will start accepting weddings once the enhanced community quarantine in Metro Manila is lifted, but will prohibit lavish weddings in all churches under its jurisdiction once Metro Manila shifts to general community quarantine (GCQ) due to the coronavirus disease 2019 (COVID-19) pandemic.
Manila Auxiliary Bishop Broderick Pabillo, in a seven-page protocol, said they will accept "only simple weddings" with no bridesmaids and limited number of guests during the GCQ.
"We allow only simple weddings this year, with only the bride and the groom with one set of sponsors and the immediate family. Wala na munang mga abay," Pabillo, apostolic administrator of the Archdiocese of Manila, said. The Archdiocese of Manila covers all Catholic churches in the cities of Manila, Mandaluyong, Pasay, Makati and San Juan.
He added they will also start accepting christenings under GCQ with limited guests and some changes in the ceremony. Only parents and one set of godparents will be allowed per child.
"If there are many to be baptized, the children to be baptized can be organized by smaller batches. Let the parishes allow baptisms to be celebrated during set times on weekdays to decongest baptisms on Sunday," Pabillo said.
He also told Church officials to use one cotton ball for each baby in putting the holy oil on their heads. The cotton balls should not be recycled and be burned immediately after the ceremony.
While they will accept weddings and christenings, Pabillo said they will temporarily not accept mass confirmations this year, except for those who will be baptized or get married or need to be confirmed.
He said the parish priest can do confirmation "as church discipline dictates."
Pabillo said they will also not accept mortuary services from clients with "many days of wakes" as he emphasized that "these days, the shorter the wake, the better."
He said the Archdiocese of Manila will allow only the immediate family during funeral masses in the church with strict implementation of social distancing measures.