Duterte to ASEAN: Establish early warning system for pandemics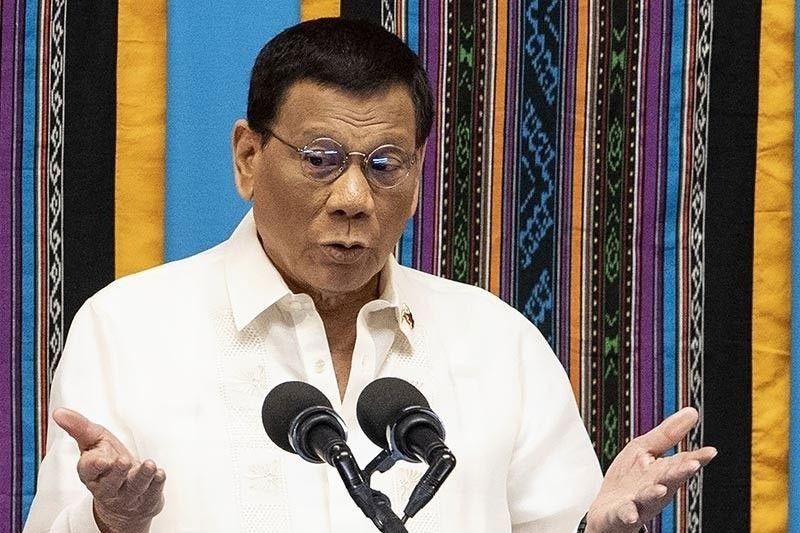 MANILA, Philippines — President Duterte has called on his fellow Southeast Asian leaders to establish a regional early warning system for pandemics that immediately forewarns countries of imminent public health emergencies such as the coronavirus disease 2019 (COVID-19), which has already killed over 200,000 people worldwide.
Duterte, who chairs the Climate Change Commission (CCC), made the call during his intervention in the Special Summit of the Association of Southeast Asian Nations (ASEAN) on COVID-19, which gathered the region's heads of state via a video conference last April 14.
Duterte urged his fellow state leaders to converge and pursue efforts in strengthening national and regional capacities and programs to address current and imminent disease outbreaks.
"COVID-19 will not be the last pandemic the world will face. We have to be ready for future outbreaks. We therefore have to improve and expand existing ASEAN's mechanisms to cover public health emergencies. Specifically, we should establish an early warning system for pandemics in the region. This is something vital and concrete that we can do in a collective manner," he said.
Among the countries in Southeast Asia, the Philippines has the third highest number of COVID-19 cases – at 7,579 COVID-19, trailing Singapore and Indonesia, with 13,624 and 8,882 cases, respectively, as of April 26.
With supply of essential medicines and medical equipment for COVID-19 inadequate, Duterte called for enhanced regional cooperation and networking to boost production and facilitate intra-ASEAN trade of these life-saving necessities.
He also encouraged ASEAN countries to remain open to trade to ensure the continuous flow of goods within the region.
Duterte also supported the undertaking of medical research and development toward finding a cure for COVID-19, as well as Thailand's proposal to establish a COVID-19 ASEAN Response Fund for developing a vaccine or treatment for the disease.
"Our present challenge transcends borders and exempts no one. Regardless of how we handle the crisis within our own respective territories, we can only be truly safe if we defeat this virus everywhere. Let us therefore strengthen our networks of solidarity and cooperation. Let us surmount this crisis together," the President said.
The CCC stressed the strengthening of surveillance and early warning for emerging and re-emerging diseases is critical in ensuring the resilient recovery of ASEAN countries from the pandemic in the "new normal" situation, noting that the climate emergency increases the risk of engendering and spreading diseases caused by viruses and pathogens.