Schools now safe shelters for frontliners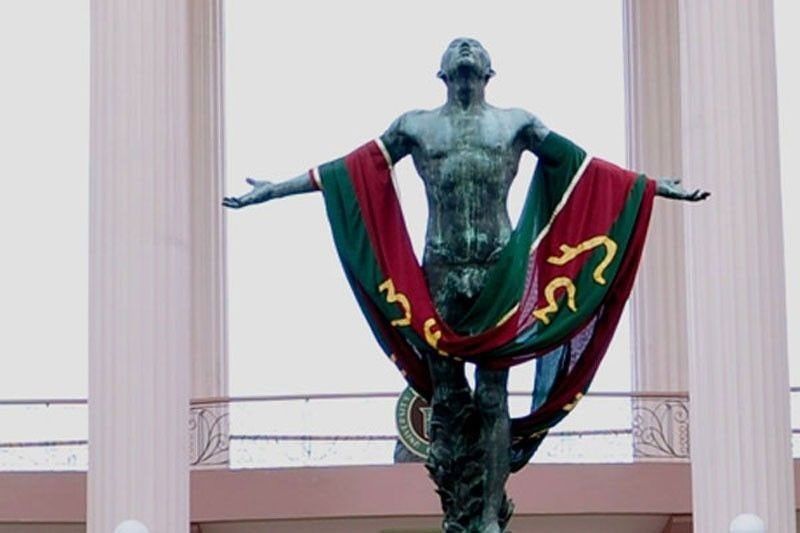 MANILA, Philippines — Several academic institutions have opened their doors to medical workers on the frontlines of the fight against the coronavirus disease 2019 (COVID-19).
The University of the Philippines-Diliman in Quezon City has converted one of its buildings to accommodate around 35 health workers from the university's health service and the Lung Center of the Philippines.
"We've been getting requests from nearby hospitals for sleeping quarters so we decided to open one of our buildings," UP Diliman chancellor Fidel Nemenzo said in a phone interview earlier this week with The STAR.
In choosing the location, Nemenzo said they have taken into account the proximity of the building to residential communities inside campus.
Also in Quezon City, the Philippine Science High School (PSHS) has granted the request of the Philippine Children's Medical Center (PCMC) to use the school's facilities for its employees and patients under investigation and monitoring (PUI/PUM) for COVID-19.
PSHS main campus director Lawrence Madriaga said the school's gym would be temporarily turned over to the hospital to serve as a facility for patients and health workers.
Madriaga said the indoor court will be converted for use of PUIs and PUMs, while the school's table tennis area will be used by PCMC employees to rest.
The whole gym area was cordoned off to ensure the safety of the school community, especially the students living in dormitories.
Meanwhile, La Salle Greenhills (LSGH) has converted some of its facilities for healthcare personnel of The Medical City.
"The LSGH has agreed to open its doors to provide a temporary safe shelter for about 100 of the hospital's healthcare workers. LSGH will provide makeshift sleeping areas with access to clean bathrooms and internet connection to allow the healthcare workers to contact their respective families," school president Edmundo Fernandez said in a letter to the community.
"TMC, in turn, will provide equipment and materials to disinfect its personnel as soon as they enter the campus and to periodically disinfect the areas assigned to the healthcare workers," he added.
The school said it has raised over P732,000 to sustain the operations of the shelter.
Isolation facilities
Aside from shelters, several schools have also been converted into isolation facilities for PUIs and PUMs.
Last week, the Sorsogon provincial government entered into an agreement with the Commission on Higher Education (CHED) to use Sorsogon State College as a quarantine facility.
The Quezon City local government has also converted the local-operated Quezon City University into an isolation facility.
"The quarantine facility has a 168-bed capacity for PUIs who are unable to undergo self-quarantine in their respective homes," said Mayor Joy Belmonte.
In San Juan, Mayor Francis Zamora said the new building of the San Juan City Science High School has been turned into a 100-bed isolation facility, to be managed by the city health office with the support of Xavier School and its alumni.
He said the school will also serve as a staging area for patients who need to be transferred to the San Juan Medical Center.
Both CHED and the Department of Education (DepEd) have released guidelines on the use of schools as isolation facilities for PUIs.
CHED chairman J. Prospero De Vera said they have tapped experts from UP to provide technical assistance to both LGUs and state colleges and universities in establishing and running quarantine centers.
Under the guidelines, local officials must ensure spaces or venues equipped with utilities and basic amenities; food, sanitation, infection control health monitoring and prompt referral systems; provision of security, waste management, vector control and psychosocial services for patients.
Meanwhile, the DepEd delegated regional directors to approve or deny requests of local government units (LGUs) to use public elementary and high school facilities for quarantine and isolation purposes.
In the guidelines, Education Secretary Leonor Briones said LGUs must show that all other facilities have been duly assessed and were found to be inadequate before requesting to use a public school as a quarantine facility.
"Schools can be recommended only when no other facilities are available," said Briones.
"The LGU must present an assessment by the municipal, city or provincial health officer that the facility within the school is suitable for the specific intended purpose," she added.
Briones said LGUs must also conform to existing Department of Health (DOH) standards and guidelines, particularly on patient management, safety standards within the facility and immediate community, waste management and disposal and other related health requirements.
'Tap Filipinos displaced by COVID to produce PPEs'
Filipinos who lost their jobs due to the Luzon-wide lockdown as a result of the coronavirus disease 2019 should be offered jobs to produce medical paraphernalia as global demand for face masks, among others personal protective equipment (PPE), is expected to soar.
Former Negros Occidental congressman Albee Benitez said the Department of Labor and Employment as well as the Technical Education and Skills Development Authority can help these economically displaced individuals by giving them skills training.
"I urge both DOLE and TESDA to organize a livelihood program for those who have been severely affected by the enhanced community quarantine. One program that would help our frontliners is the production of face masks and personal protective equipment," he said.
The DOH has urged local companies to manufacture some 10,000 sets of PPE to strengthen efforts against COVID-19.
According to DOH Undersecretary Maria Rosario Vergeire, they are working with the Department of Trade and Industry (DTI), industry associations and private firms for the production of PPEs.
She said the DOH had tapped the Confederation of Wearable Exporters of the Philippines (CONWEP), a group of Philippine-based firms exporting garments for top global brands, to start the local production of 10,000 PPE coveralls daily.
CONWEP is able to import PPE parts that have fabric import certificates from an international accreditation firm.
Presidential Adviser on the Peace Process Carlito Galvez Jr. said on Monday evening that there is stable supply of PPEs for medical frontliners.
Galvez, chief implementer of the National Task Force against COVID-19 action plan, said that 15,000 of around 1 million sets of PPEs procured by the Department of Budget and Management (DBM) from China have arrived at the Villamor Air Base.
"Of the 15,000 PPEs, 12,075 were immediately distributed to six hospitals: San Lazaro Hospital, AFP Medical Center, East Avenue Medical Center, Lung Center of the Philippines, UP-Philippine General Hospital and Dr. Jose N. Rodriguez Memorial Hospital," he said.
Galvez said the government is expecting delivery on Monday of 30,000 sets of PPEs donated by Solaire Resort and Casino, while 93,000 PPEs from China will be arriving via Philippine Airlines and Cebu Pacific this week for Luzon and NCR-based hospitals.
He said the government will get another 83,000 PPEs for distribution to hospitals in the Visayas and Mindanao.
Meanwhile, Filipino-designed protective gear for medical workers fighting COVID-19 are now being used in other countries.
"Our PPE suit techpack is now translated in Indonesian! Great to see it being used globally. Also got messages of it being used in Australia, Egypt, Mexico, Morocco, Botswana, Thailand and more! I love open source!" Filipino fashion designer Mich Dulce said on Twitter.
Dulce and her colleagues at the Manila Protective Gear Sewing Club worked to address the lack of PPEs in the country amid the rising number of COVID-19 cases.
She is currently based in London as one of the UK government's Chevening scholar, taking up social entrepreneurship.
Dulce has partnered with the office of Vice President Leni Robredo, which has been distributing PPEs to hospitals. – Delon Porcalla, Sheila Crisostomo, Jose Rodel Clapano, Helen Flores