Chinese envoy warns of economic impact of travel ban
February 19, 2020 | 12:00am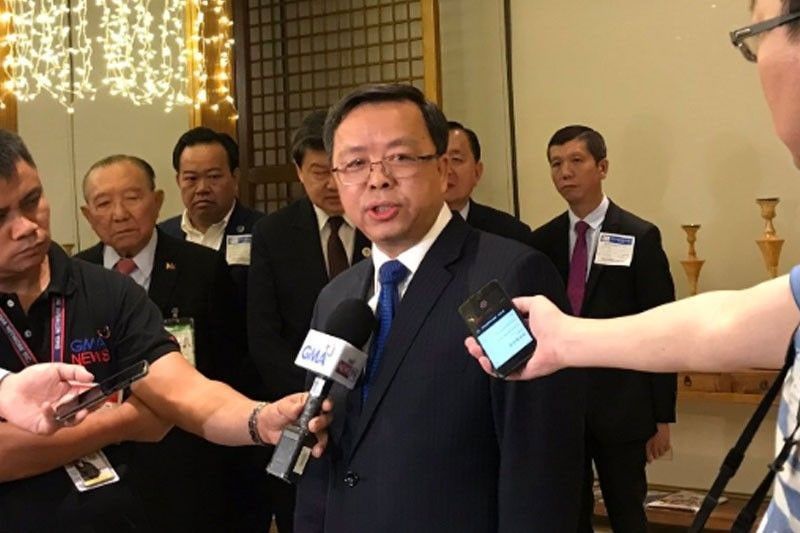 MANILA, Philippines — An extended ban on travel to and from China will have serious effect on the Philippine economy, the Chinese ambassador said at a forum yesterday.
"The epidemic, especially the travel ban imposed by the Philippine government, would inevitably have negative impact on the Philippine economy," Chinese Ambassador Huang Xilian said at the 5th Association for Philippine-China Understanding (APCU) forum in Ortigas, Pasig City.
Huang noted that China is now the Philippines' top trading partner, the largest source of imports as well as the third export market.
The Philippines banned all travel to and from China and its two administrative regions, Hong Kong and Macau, as part of measures to prevent the spread of the coronavirus disease (COVID-19).
He echoed the opinion of Aambis-Owa party-list Rep. Sharon Garin, chair of the House economic affairs committee, that Chinese tourists' contribution is "actually 2.2 percent of Philippines' gross domestic product" and "the epidemic will have a big impact on the country's economy."
The Chinese envoy also cited the Department of Tourism's report noting that the local tourism industry is expected to lose an estimated P42.9 billion from February to April this year.
"Some experts worry that the travel ban may lead to thousands of domestic workers losing their working opportunities in Hong Kong and Macau," said Huang.
"Philippines' tropical fruits export to China may also be affected by the epidemic. I recently received many phone calls from Filipino friends. Some banana farmers have been worried about their banana export to China," he said.
"We hope that the Philippines could fight against the epidemic in a calm way while taking measures to avoid interruption of the people-to-people exchanges and trade cooperation between the two nations," Huang said.
The Philippines lifted on Friday the travel ban on Taiwan, citing the strict measures being undertaken by the self-governing island to contain the spread of the new coronavirus.
The government last week included Taiwan in the travel ban ordered on Feb. 2 by President Duterte on China and its administrative regions to contain the spread of the virus.
The decision to lift the Taiwan travel ban came after Manila Economic and Cultural Office warned last week that Taipei might retaliate by cancelling the visa-free privileges of Filipinos visiting Taiwan, among other measures.
The Taipei Economic and Cultural Office in the Philippines said "Taiwan is not, nor has it ever been, part of the People's Republic of China." the government yesterday partially lifted the travel ban to Hong Kong and Macau.