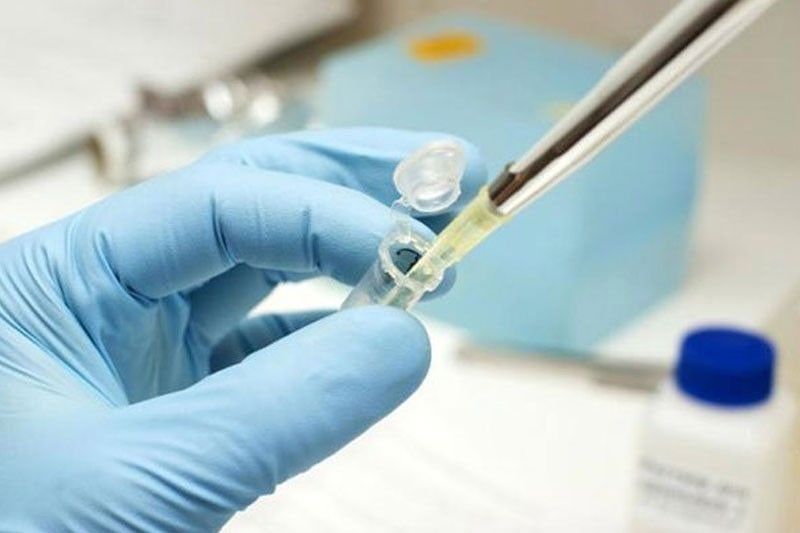 DOH director for Epidemiology Bureau Ferchito Avelino said three of the persons had been discharged from hospital after they turned out negative for the virus.
Philstar.com/File
DOH probes 8 cases of suspected nCoV
New POGO workers to be quarantined
MANILA, Philippines — Eight persons are being monitored for the novel coronavirus (2019-nCoV) in the Philippines – down from 11 last weekend, the Department of Health (DOH) said yesterday.
DOH director for Epidemiology Bureau Ferchito Avelino said three of the persons had been discharged from hospital after they turned out negative for the virus.
"Hopefully, in the coming days, the others will be discharged also," Avelino said.
One of the three persons under investigation or PUI is the five-year-old Chinese boy in Cebu City who turned out negative for coronavirus in the confirmatory tests conducted in a laboratory in Melbourne, Australia.
Avelino said the two others were released from hospital isolation after they tested negative for coronavirus as examined by the Research Institute for Tropical Medicine (RITM).
In an earlier briefing at Malacañang, DOH Secretary Francisco Duque III said two of the remaining PUIs are in Metro Manila – a 78-year-old man being observed at a hospital in Muntinlupa City and a 44-year-old man in Pasay City.?One patient is a 10-year-old girl in Palawan, while three in Aklan are a 32-year-old female, a six-year-old boy and a 24-year-old woman, he said.
There is also a 36-year-old male patient under investigation in Tacloban City, Leyte and a 29-year-old man in Camiguin in Northern Mindanao, he added.
Duque said a total of 39 novel coronavirus-related events have been reported in the Philippines but none of them have been confirmed cases of the new virus. Duque said the cases refer to people who exhibited influenza-like illnesses but did not travel to Wuhan.
"There shouldn't be any cause for alarm. Just because we flashed the areas where the PUIs come from, it doesn't mean that those areas are infected with novel coronavirus. Because there is none (infected), we keep harping the fact that there is none. It is still zero as of today (Jan. 27)," he said.
Fake news
But if there is any other virus the DOH is seriously contending with, it is the "infodemic" of false information, said Duque.
The DOH chief aptly labels as infodemic what he described as "the virus of miscommunication or false information."
"(It) can be more viral than the virus we are guarding against," Duque warned, following text messages and social media posts that spread over the weekend claiming several people have tested positive of the 2019-nCoV in several hospitals in the country.
"Infodemic can cause a lot of anxiety, undue fear. I think we have to be very careful, we have to verify, we have to validate. Do not absorb all these news just because you find it in social media and then you start propagating it," he said in an interview with CNN Philippines.
The DOH chief called on the public not to be an "instrument of infodemic."
"The responsible thing to do is if you know there is uncertainty about information, do not be an instrument of propagation of the false, unverified information. Lest you sow the seeds of anxiety and confusion," he said.
The facts
Duque noted that, for one, there is no laboratory in the country capable of detecting 2019-nCoV. Not even the RITM, the national referral center for infectious diseases located in Alabang, can do so, he said.
"Nobody in his right mind can say this is 'positive.' Not even RITM. The RITM can do the preliminary testing, just like what happened in Cebu City," he added.
Duque was referring to the five-year-old Chinese boy from Wuhan who arrived in Cebu City last Jan. 12 with his mother. The boy was manifesting flu-like symptoms so he and his mother were put in separate hospital isolation rooms.
The boy was found positive of "non-specific pancorona virus assay" when tested by the RITM. However, a laboratory in Melbourne, Australia which tested his swab samples showed he is negative for 2019-nCoV.
Moreover, Duque said that the four family members of a man in Hong Kong who came to Manila last week also tested negative for the Wuhan-originated disease, as did the Brazilian family who reported sick in Palawan.
He assured the public that there is no truth to text messages circulating that a patient tested positive for nCoV and was in quarantine at the Asian Hospital and Medical Center (AHMC) in Muntinlupa City.
DOH records show that from Jan. 12 to 25, there were 11 "persons under investigation" for the 2019-nCoV. As of yesterday, only eight are being monitored, pending results of confirmatory tests.
They are individuals who manifested flu-like symptoms like cough, colds and fever; have history of traveling to Wuhan, and/or came in close contact with an infected individual.
The youngest PUI is a six-year-old boy while the oldest is a 78-year-old man and both had traveled to Wuhan.
Hospitals clear
Three hospitals issued denials to circulating text messages and social media posts about confirmed 2019-nCoV cases in their facilities.
First was Ospital ng Muntinlupa's hospital chief Edwin Dimatatac who said "there is no person under investigation for coronavirus" in their medical facility.
Medical City in Pasig City issued its own statement, saying: "As of this writing, there are no admitted patients classified as PUI for coronavirus."
Earlier cleared by Duque, the AHMC issued a statement saying, "We would like to assure the public and all concerned that there is no confirmed 2019-nCoV patient case within the AHMC."
The Pasay City government also cautioned against posting unverified information in social media, as it denied any confirmed case of the Wuhan virus admitted in the Pasay City General Hospital.
Rumor spread that the hospital was on lockdown, while it only underwent decontamination weeks after admitting a patient with a suspected case of meningococcemia.
Former health secretary and now Iloilo Rep. Janette Garin made her pitch to dissuade the public from believing and sharing unverified information about the Wuhan coronavirus.
"Fake news does not have a place in this world, especially in an outbreak," Garin said as she called on Filipinos to trust only the official pronouncements of the DOH.
"We always fear things that we do not know. In defense of the Department of Health, DOH will never conceal things as they will be held liable," she said.
Quarantine
The state-run Philippine Amusement and Gaming Corp (Pagcor) ordered yesterday all Philippine offshore gaming operators (POGOs) to impose a 10-day quarantine on its foreign employees.
The quarantine covers all "newly-hired and returning employees" from countries reported to have cases of the new virus.
Taking a cue from the precautionary measures issued by the DOH, Pagcor also ordered stricter monitoring on the entry of Chinese nationals being employed by casino companies to guard against a spread of the disease.
Taking measures
Interior Secretary Eduardo Año called for vigilance, instructing local government officials to implement health safety precautions for their constituents.
Encouraging the wearing of face masks when in public is one of them.
Earlier the DOH underscored the importance of hygiene and sanitation, particularly the washing of hands before eating.
Gen. Archie Francisco Gamboa, Philippine National Police (PNP) chief, said various offices under him are preparing to perform public safety functions in the event of a national health emergency.
He has directed police commanders to strengthen defenses at airports and seaports and be ready with protocols on isolating suspected carriers of the 2019-nCoV.
Teamwork
Sen. Richard Gordon, chairman and CEO of the Philippine Red Cross (PRC), stressed the need for teamwork and a preparedness plan to combat an outbreak.
Knowing what role each one has to play in fighting the spread of the disease must be established ahead of time, Gordon said as he joined the preparedness briefing organized by the PRC and the International Federation of Red Cross and Red Crescent Societies (IFRC) in partnership with the DOH and the World Health Organization (WHO).
Professional medical organizations and hospitals were represented at the briefing last weekend.
"In the Red Cross, we always assume the worst that could happen and prepare for the best, work for the best. Teamwork is undertaken here," Gordon said. – Ghio Ong, Delon Porcalla, Emmanuel Tupas, Cecille Suerte Felipe, Mary Grace Padin