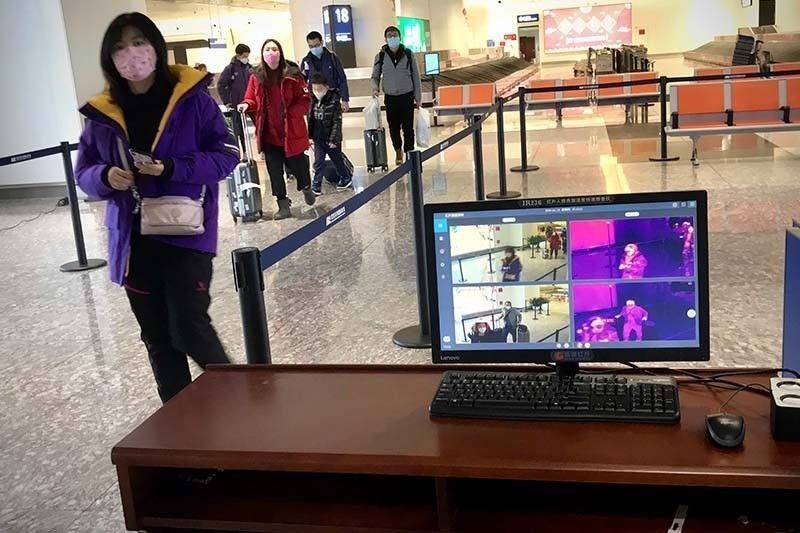 The decision to deny VUA for tourists from Wuhan came after the Civil Aeronautics Board suspended all direct flights from the city to the Philippines, BI spokesperson Dana Sandoval said yesterday.
AFP/Leo Ramirez
Filipina exposed to novel coronavirus quarantined in Hong Kong — consulate
MANILA, Philippines — A Hong Kong-based Filipina was put under quarantine after she was exposed to two of her employer's guests who tested positive for novel coronavirus (2019-nCoV), the Philippine Consulate General in Hong Kong confirmed.
The consulate, though, said that her quarantined status did not necessarily mean that she was infected with the new coronavirus, as Hong Kong had very stringent measures in combating the epidemic.
"Given Hong Kong's strict protocols and heightened emergency alert, even healthy individuals may be subjected to quarantine procedures if there is proof of contact," the consulate said on Sunday.
"Rest assured that the PCG (Philippine Consulate General) is in close contact with the HK Department of Health and will monitor her condition [and] render necessary assistance."
The consulate also disclosed that the Filipina overseas worker did not exhibit any of the symptoms associated with the novel coronavirus.
Some 230,000 Filipinos work in Hong Kong, reports say.
The novel coronavirus epidemic has since evolved into a worldwide scare following reports of the virus as far as United States and other parts of Asia.
As of this writing, 1,610 cases have been reported in China as the death toll has risen to 54.— with reports from Agence France-Presse
As It Happens
LATEST UPDATE: February 19, 2020 - 10:06am
Follow this page for updates on a mysterious pneumonia outbreak that has struck dozens of people in China.
February 19, 2020 - 10:06am
Filipino workers returning to Hong Kong and Macau will be required to sign a declaration stating that they are aware of the risks involved amid the Coronavirus Disease outbreak.
The DFA said newly-hired Filipino workers will also be exempted from the travel ban as long as they sign the form that can be obtained from the Philippine Overseas Employment Administration.
"Aside from the travel ban exemption for OFWs, the recent resolution also allowed permanent residents of the Hong Kong and Macau Special Administrative Regions and Filipinos leaving to study abroad, to travel to Hong Kong and Macau," the DFA said Wednesday.
February 19, 2020 - 9:10am
The death toll from China's new coronavirus epidemic jumped past 2,000 on Wednesday after 136 more people died, with the number of new cases falling for a second straight day, according to the National Health Commission.
This brings the total number of confirmed cases in mainland China to 74,185.
The death toll rose to 2,004, with most of the deaths in central Hubei province, where the virus first emerged in December before spiralling into a nationwide epidemic.
In its daily update, the National Health Commission reported 1,749 new cases of people infected with the virus nationwide, the lowest number of new cases this month. — AFP
February 18, 2020 - 5:58pm
The health ministry says an additional 88 people have tested positive for coronavirus on a quarantined cruise ship off the Japan coast.
The new cases came from a total of 681 fresh results, the ministry said, taking the total number of positive cases on the Diamond Princess to 542. — AFP
February 18, 2020 - 5:02pm
AirAsia announces flights between the Philippines and Taipei and Kaohsiung in Taiwan will resume soon with the Philippines' travel ban on Taiwan lifted.
February 18, 2020 - 3:48pm
Malacañang says Filipino migrant workers can now return to their jobs in Hong Kong and Macau.
"Those OFWs going back would have to make written declaration that they know the risk of going back to their place of work," presidential spokesperson Salvador Panelo says.