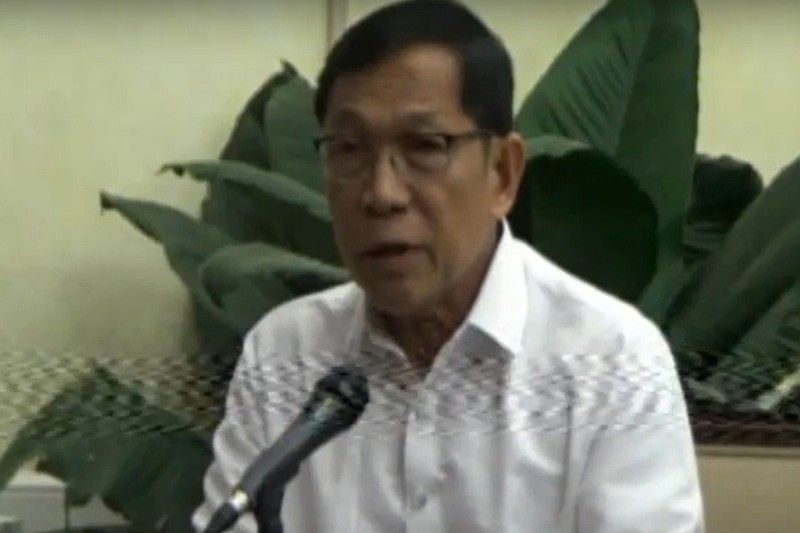 Court of Appeals Associate Justice Samuel Gaerlan faced the Judicial and Bar Council on September 6, 2019.
Screengrab from Supreme Court Public Information Office livestream
Duterte appoints fellow Bedan, Court of Appeals justice Samuel Gaerlan to SC
MANILA, Philippines (Update 2, 6:08 p.m.) — President Rodrigo Duterte has appointed his fellow Bedan Court of Appeals Associate Justice Samuel Gaerlan to the Supreme Court.
Justice Secretary Menardo Guevarra, an ex-officio member of the Judicial and Bar Council, confirmed this in a message to reporters.
"[He] will take his oath today," Guevarra added.
Gaerlan completes the 15-man bench of the Supreme Court. He takes the associate justice seat of current Chief Justice Diosdado Peralta.
Gaerlan is a graduate of the San Beda College law school, like Duterte. The president obtained his law degree from San Beda in 1972.
He was admitted to the Philippine Bar in 1984.
Gaerlan faced the JBC panel on Sept. 6, 2019 where he said he hopes to bring his "integrity and independence" he practiced in his 26 years in Judiciary to the high court.
JBC interviews
Retired SC Justice Noel Tijam asked Gaerlan if transgender women should be allowed to share toilets with females.
"I don't believe so your honor because we have to consider the rights of women your honor, [their] privacy," Gaerlan answered.
In August 2019, trans woman Gretchen Diez wanted to pee at a Cubao mall but she found herself in handcuffs after a cleaning staff verbally harassed and barred her from using the female restroom.
He added that local government units and those commercial establishments "should provide a separate cubicle which also can be used by those who are physically incapacitated."
When Gaerlan faced the JBC in a separate public interview for an SC post in 2017, he said his concurrence with the ruling to acquit alleged pork barrel mastermind Janet Lim-Napoles in a serious illegal detention case was his most controversial case.
The CA's 12th Division dismissed the serious illegal detention case against Napoles in a ruling penned by Associate Justice Normandie Pizarro. The CA said the prosecution failed to prove beyond reasonable doubt that Benhur Luy, whistleblower in the pork barrel scam case and Napoles' nephew, was held against his will.
"Upon review, it appears to me, in my honest evaluation, no serious illegal detention was committed because the complainant, Mr. Luy, (was) free to go out, to contact his relatives outside while he was in Bahay San Jose," he told the panel.