House OKs lower optional retirement age to 56
December 22, 2019 | 12:00am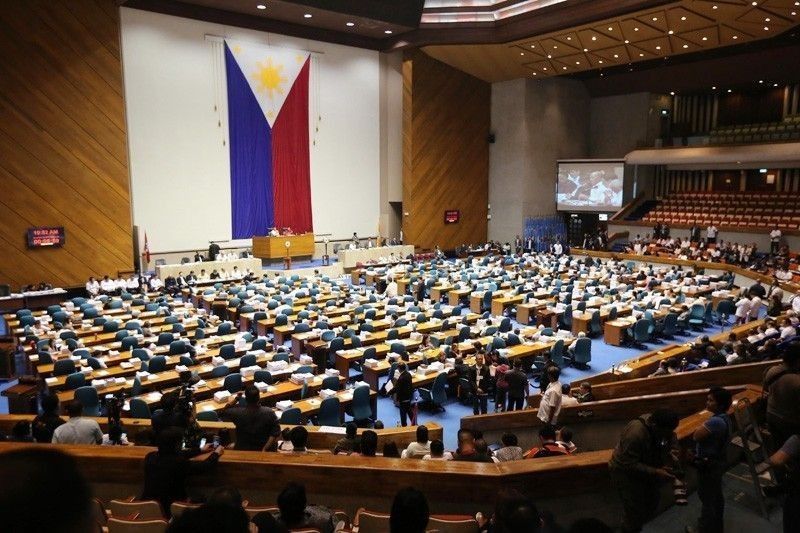 MANILA, Philippines — The House of Representatives has approved on third and final reading a bill lowering the optional retirement age in the government from 60 years to 56 years.
"By lowering the optional early retirement age, we want to enable the retirees to enjoy more of their mature years. They can embark on new careers, engage in business using their retirement pay or enjoy traveling with their family," said Rep. Alfredo Garbin Jr., one of the authors of the bill.
He said the extra years the proposed law gives retirees mean "more quality
time while they are still in their 50s because by 60s and onwards age starts to take its toll on seniors."
The Ako Bicol party-list representative said early retirement also benefits the agencies the retirees come from.
"The posts vacated will be available to most likely younger blood. Early retirement gives agencies the window of opportunity for renewal of the workforce and leadership positions and the consequent adaptation to changes in the enterprise environment," Garbin pointed out.
Another author of the bill, Rep. France Castro of party-list group ACT Teachers, urged the Senate to approve the measure or its counterpart.
"Government employees dedicate 20, 30 years of their lives in the service of the nation. It is high time that the government heed their clamor for the option to retire at an earlier age in order for them to enjoy their retirement benefits for as long as possible," she said.
Castro, who belongs to the leftist Makabayan bloc, said their group has been pushing for the passage of the bill since the 16th Congress, or about nine to 10 years ago.
If she ould have her way, she wants her constituents – the public school teachers – to enjoy early retirement.
"We are grateful that the House approved the bill on third reading. It is high time to pass this kind of law for the welfare of the government employees and public school teachers who rendered an unconditional dedication to work despite the meager salaries, underfunded schools and additional, usually unpaid, miscellaneous tasks," Castro added.
She believes, though, that many state workers would opt to stay on after reaching the age of 56 or even 60.
"Government employees actually prefer to stay in service for a longer time, even working up to 65 years old, the mandatory retirement age, in order to receive maximum retirement benefits," Castro said.