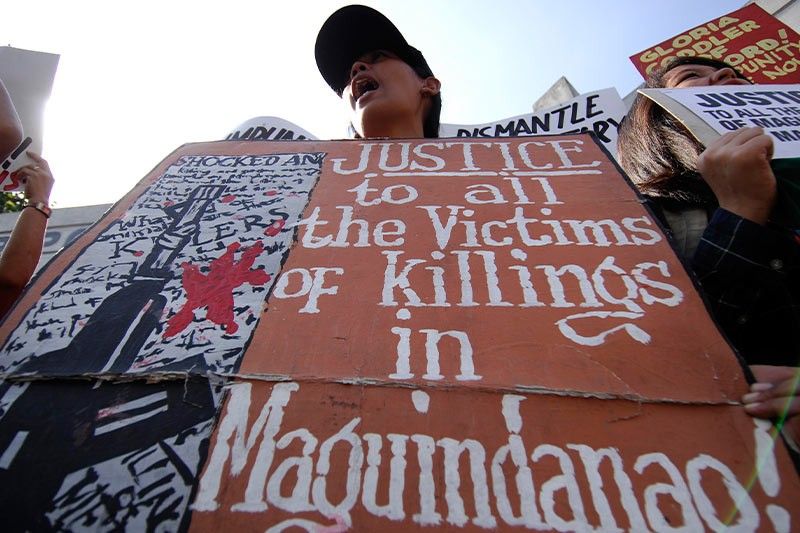 This file photo taken on Jan. 13, 2009 shows human rights advocates holding a protest in front of the Philippine National Police (PNP) headquarters in Camp Crame, Quezon City, where the second hearing of Andal Ampatuan Jr., the principal accussed in the Ampatuan Massacre in Mindanao, is taking place. The alleged masterminds of the Philippines' worst political massacre are to learn their fate on December 19, 2019 when a Manila court issues its verdict, in a test of the nation's justice system. A decade ago, 58 people, including 32 media workers, were slaughtered and dumped into roadside pits during an attack that was also one of the world's worst mass killings of journalists.
Noel Celis/AFP
Live updates: Maguindanao massacre judgment day
MANILA, Philippines — The verdict on the Maguindanao massacre case, a gruesome slaughter that killed 58 individuals, including 32 media workers will be handed down Thursday, December 19, at the Quezon City Jail Annex after a decade-long trial.
Get updates as we await the decision on one of the Philippines' worst political massacres which highlighted the nation's culture of impunity.