El Nido posts progress in sustainable tourism initiatives
November 24, 2019 | 12:00am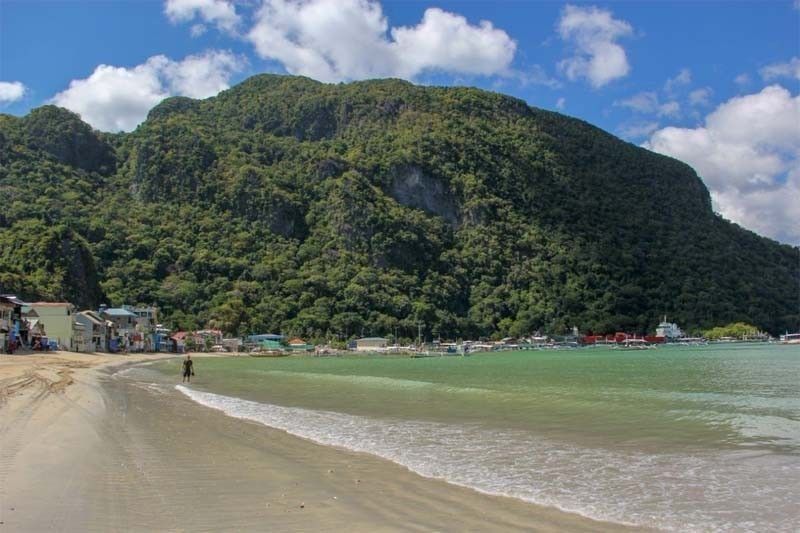 MANILA,Philippines — El Nido, Palawan is making progress with its rehabilitation efforts as it continues to implement more sustainable tourism practices, the chief of the Department of Tourism (DOT) said.
"The tourism industry of El Nido has been thriving for so long, so I'm happy to see this progress in the sewage and solid waste management facilities. We want our tourists to feel clean and safe when they visit our country," Tourism Secretary Bernadette Romulo-Puyat said in a statement.
Puyat recently inspected the rehabilitation efforts being implemented in El Nido after the launch of the DOT's "Save Our Spots" (SOS) movement held at the Lio Estate Resorts.
The rehabilitation of El Nido was initiated last year due to unsustainable tourism practices and ecological degradation.
During her recent inspection of the town, Puyat observed that the municipal and provincial governments are progressively building a sewage and solid waste treatment plant, and that owners of structures violating the proper easement zones along the shorelines are self-demolishing.
Puyat added that the rehabilitation of tourism sites is being simultaneously implemented by the task force of the Department of Environment and Natural Resources (DENR), Department of the Interior and Local Government (DILG) and the DOT in various destinations.
Last month, the Asian Development Bank (ADB) announced that it is extending financing solutions for the development of sustainable tourism in El Nido and Coron in Palawan province that will equip these two fast-growing tourism destinations with sustainable urban facilities and means of protecting marine life.
Moreover, the DOT said several initiatives are now in place to instill sustainable development in Boracay Island, Cebu, Coron Island, Davao City, Panglao Island in Bohol, Samal Island, Siargao, and Siquijor.
The DOT continues its push for sustainable tourism as it recently launched its SOS movement, which aims to instill a culture of responsible tourism and to involve more people to act for the welfare of our domestic tourism industry.
"This movement calls for each individual to do their part in acting as a responsible tourist and encouraging the same behavior among their peers,"Puyat said.
"Sustainable tourism as a whole may seem like an ambitious venture but every small contribution will go a long way to collectively benefit the country's tourism status, precious destinations and valued lives," she added.
SOS is part of the DOT's overarching campaign for sustainability, called "More Fun Forever," which aims to inspire tourists, businesses and local communities to have a long-term view on tourism by protecting destinations and natural resources.
The campaign seeks to impart sustainable tourism concepts by providing a more holistic view of the tourism industry to all stakeholders.
It emphasizes the importance of tourism as a source of livelihood for many Filipinos and providing business opportunities that help uplift the quality of their lives.
"A lot of travelers are now looking at the Philippines because of the thrust for sustainable tourism. Our tourists now are more mindful – they choose to go to a place where they know that environmental laws are in place, and that we take care of the environment to make tourist spots very clean and safe," Puyat said.