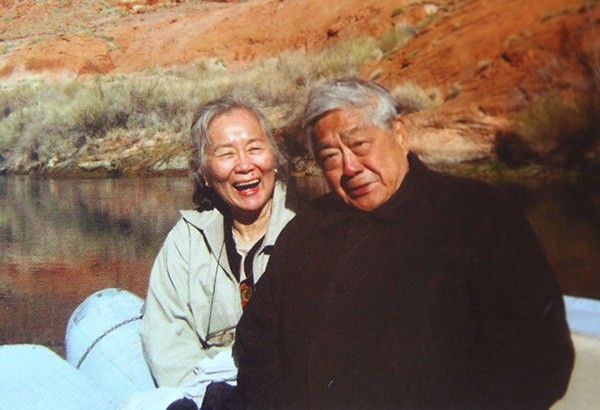 Elizabeth Yu Gokongwei passed away at the age of 85, the late matriarch's family confirmed Nov. 16, 2019.
The STAR/Ching M. Alano
Widow Elizabeth Yu Gokongwei dies a day after husband's burial
MANILA, Philippines (Update 2, 6:15 p.m.) — Elizabeth Yu Gokongwei, wife of the late business tycoon John Gokongwei Jr., passed away at the age of 85, the family confirmed Saturday.
Her death came a day after the burial of Gokongwei Jr., who died exactly a week ago.
Elizabeth's wake will reportedly be private.
John and Elizabeth had six children: Lance Gokongwei, Robina Gokongwei-Pe, Lisa Gokongwei-Cheng, Faith Gokongwei-Lim, Hope Gokongwei-Tang and Marcia Gokongwei-Sy.
Based on the book "The Dragon Network: Inside Stories of the Most Successful Chinese Family Businesses," the late matriarch "has passed humility and moral values to her children."
"Lance described his mother as a 'kind-hearted, warm, and very true person'," the book read.
She was also known as a leader who didn't operate through fear but was followed regardless because people wanted "to make her happy and not disappoint her."
Elizabeth hails from the Yutivo hardware clan of pre-war Manila.
The Gokongwei family owns JG Summit Holdings Incorporated, a leading conglomerate in the Philippines with stakes in different industries, including consumer foods, agro-industrial and commodity food products, telecommunications, petrochemical, air transportation, and financial services.
The conglomerate's companies include Robinsons Land Corporation, which operates a chain of shopping malls and residential projects.