Foreigners apprehended for urinating in Boracay
September 15, 2019 | 12:00am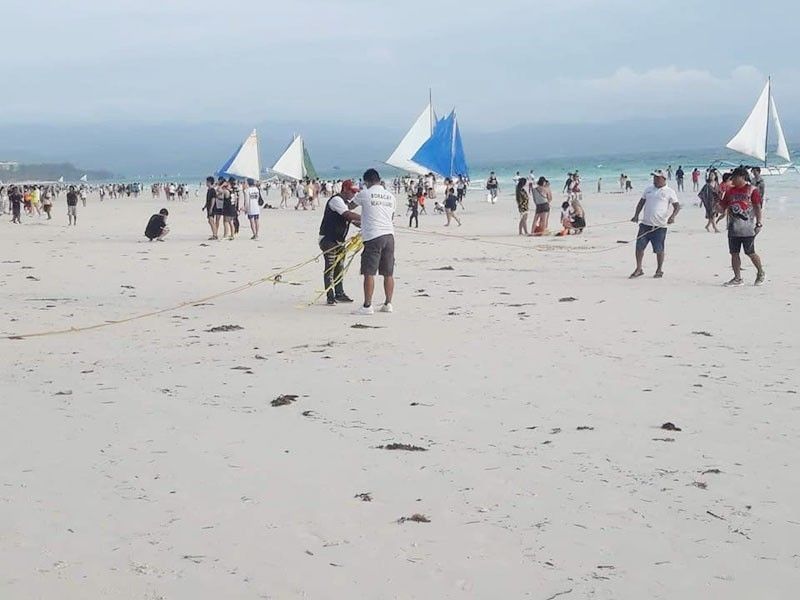 ILOILO CITY, Philippines — Two Chinese and a Korean national were collared after they were seen urinating at the beachfront of Boracay Island.
Chinese nationals Zhang Zhi, 30, and Hao Yueran, 35, both billeted at the Fairways and Blue Waters Resort, were caught at 8:20 p.m. last Thursday.
Six beach guards of the Malay local government were roving the beachfront when they saw the two peeing on the shore in front of Calypso Beach and Dove Resort at Station 3 in Barangay Manoc-Manoc.
Zhi and Yueran were brought to the police station and issued citation tickets in violation of a municipal ordinance on cleanliness and sanitation.
On the following day, Korean national Sungjun Kim was also caught for the same violation while in front of D'Mall. He was also issued a citation.
Other tourists at the Philippines' top vacation spot were cited for various offenses.
Malay police arrested Colombian tourist Sebastian Garcia for drinking liquor at the beachfront. He was given a citation for violating a municipal ordinance which prohibits carrying and drinking of liquor on the beach.
On Sept. 8, a Chinese national was arrested for allegedly assaulting a member of the Malay Auxiliary Police force. Businessman Dennis Chong, 50, was seen smoking a cigarette while at Bloomfield in Barangay Balabag, Boracay Island in Malay, Aklan. This prompted Noly Cuatriz, a member of the auxiliary police, to warn the suspect for violating Malay town's anti-smoking ordinance.
Chong subsequently flicked his cigarette butt, which landed on Cuatriz's face. Other members of the Malay Auxillary Police immediately arrested the suspect. He was charged for direct assault upon an agent or person in authority.