DepEd: High dropout rate due to teenage pregnancy
September 5, 2019 | 12:00am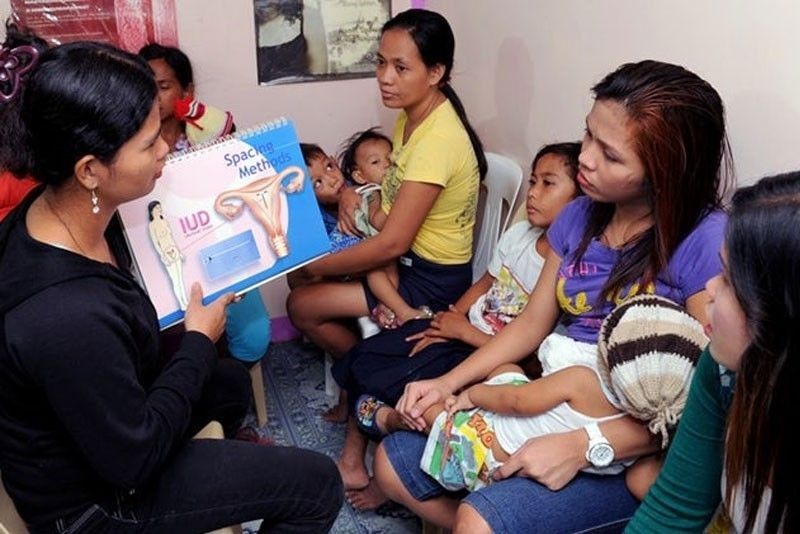 MANILA, Philippines — The spike in the number of out-of-school youths can be traced to teenagers who are forced into marriage due to underage pregnancy, the Department of Education (DepEd) said yesterday.
"The number showed that the reason for the high number of dropout rate of girls is marriage and family matters, which can be treated also as teenage pregnancy," said Education Secretary Leonor Briones, citing data from the Philippine Statistics Authority (PSA).
The PSA's Annual Poverty Indicators Survey showed that school dropouts have reached more than 2.97 million, 61.9 percent of whom are girls aged 16 to 24 who are forced into "marriage or family matters."
Briones disclosed this at a a hearing before the House appropriations committee where she defended the agency's P518.85-billion budget for 2020.
By comparison, Briones said the survey statistics are much higher than the 18.8 percent dropout rate of students who do not have interest at all and the 18.6 percent who are financially challenged.
This is where the implementation of the Reproductive Health Law in the public school curriculum should be given attention, she said.
"Even before I assumed office, I was given instructions by President Duterte to adjust the curriculum to include RH and gender education for learners starting at the age of 10, considering that the earliest recorded pregnancy in the Philippines is 10 years old," she said.
Laguna 3rd District Rep. Sol Aragones said the government can prevent cases of teen pregnancy if Filipinos can act and talk responsibly about sex education, stressing how underaged and unmarried youth continue to have limited access to sex education and reproductive health services.
"Teenage pregnancy perpetuates the cycle of poverty and inequality, as it does not only negatively impact the lives of young parents and their children, but also disenfranchises them from economic opportunities as adolescent pregnancy forces a majority of teenage parents to abandon their education," Aragones said.
According to the Population Commission (PopCom), 24 babies are born to teenage mothers every hour and almost 200,000 Filipino teens get pregnant annually, most of them from ages 15 to 19.
Popcom added that Filipino teens who were exposed to vice or the internet at an early age usually end up with unplanned pregnancies.
Underaged pregnancy EO
To address this, the PopCom bared that it was now preparing a draft executive order to hasten the implementation of programs that will address underaged pregnancies in the country.
According to PopCom executive director Juan Antonio Perez III, teenage pregnancy has become a "national emergency" that requires concrete and immediate action.
Citing a PSA survey, he said there were 196,000 teenage mothers in 2017. The height of teen pregnancies in the country was in 2014 with 208,000.
"We are now in a situation that requires the declaration of national emergency because social, economic and health are affected... If we don't act now, we will continue to see an increase of 200,000 teenage parents every year," he told The STAR.
Perez said the PopCom board, headed by the National Economic and Development Authority, is drafting a proposed EO that will be submitted to Malacañang for the possible declaration of a "national emergency" to ensure the implementation of two key strategies against underage pregnancies.
He explained that implementation of the comprehensive sexuality education in schools and for out-of-school youth is the long-term solution to the enduring problem.
This is provided for in the Responsible Parenthood and Reproductive Health (RPRH) law, approved in 2014 after 15 years pending in Congress.
"There is a sense that the current programs are not able to turn the tide of teen pregnancies and the long term solution will have some years to have an impact," he added.
But this is not yet up for implementation as DepEd is still preparing the modules for integration of sexuality education in subjects and the materials to be used by teachers.
Perez maintained the "short term" solution is to prevent "repeat pregnancies" among underage mothers. The scheme, however, was among the eight provisions removed by the Supreme Court in the RPRH law.
"What is happening is one out of six teen pregnancies has repeat pregnancies. This is what we have to prevent – the teen-age mothers who get pregnant again during their adolescent years," he added.
Based on the PSA survey, there were 30,000 repeat pregnancies in 2017.
Perez said that teenage pregnancy in the country has been declining over the past three years but the rate of decrease is slow.