Palace defends Duterte's P4.5-billion intel fund
August 23, 2019 | 12:00am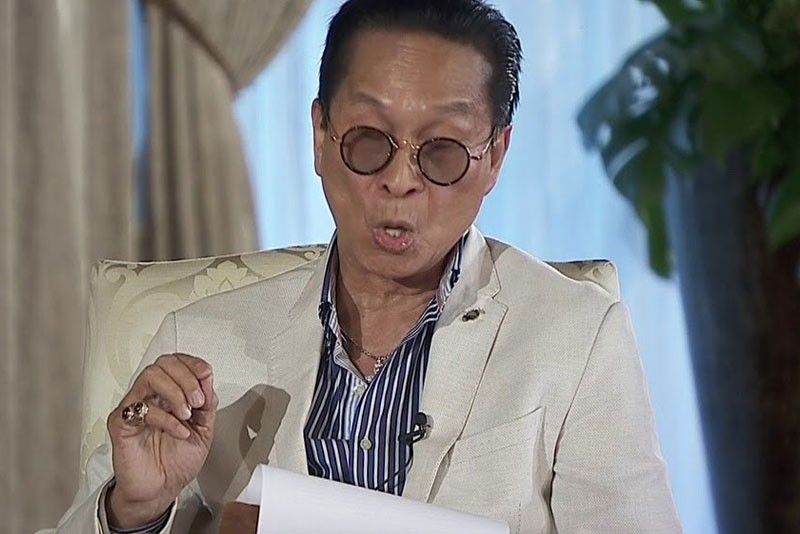 MANILA, Philippines — Malacañang yesterday defended President Duterte's intelligence fund pegged at P4.5 billion, based on the National Expenditure Program (NEP) for next year.
Presidential spokesman Salvador Panelo said he does not know the details of the budget, except that it would be for "securing the nation."
"It's hard to secure a county… You really need the money, you need people, you need machines and technology. These will entail a lot of expenses," Panelo said during the regular press briefing at Malacañang.
"I do not know exactly the reason; but if you will ask me, I'll be using my common sense by saying that you really need money if you want to secure your country," he added.
Based on the Department of Budget and Management (DBM) website, the OP has requested P2.25 billion in confidential expenses and P2.25 billion in intelligence funds, or nearly double 2019's total of P2.5 billion.
"The (OP) is one of the better offices that can secure the security of the land," Panelo said when asked why the government cannot simply put the allocations under the budgets of the Armed Forces of the Philippines or the Philippine National Police.
Meanwhile, Panelo announced yesterday that the DBM has officially transmitted to Congress the NEP for fiscal year 2020.
"Next year's budget, which forms part of our continuing journey to a more peaceful and progressive Philippines, will sustain the significant strides we have made in the first three years of the Duterte administration," he said in a separate statement.
Panelo vowed for transparency in the government's handling of the 2010 budget, bulk of which will go to the delivery of education, infrastructure and social services.
"We shall account for every peso of the P4.1-trillion budget, keeping in mind that the people's hard-earned money would be utilized productively and efficiently for the latter's welfare and interest," he said.
The Department of Education (DepEd) will get the biggest slice of the budget at P673 billion, followed by Department of Public Works and Highways at P534.3 billion, Department of the Interior and Local Government at P238 billion, Department of Social Welfare and Development at P195 billion and Department of National Defense at P189 billion.
The government will be financing next year the implementation of the Universal Healthcare Program, the Bangsamoro Autonomous Region in Muslim Mindanao, Rice Competitiveness Enhancement Fund and initial operations of the Department of Human Settlements and Urban Development, among others.
"We hope that our lawmakers would review and act on the approval of our national budget with dispatch," Panelo said. "The Filipino people expect no less from their elected officials in the legislative branch of the government." – With Edu Punay