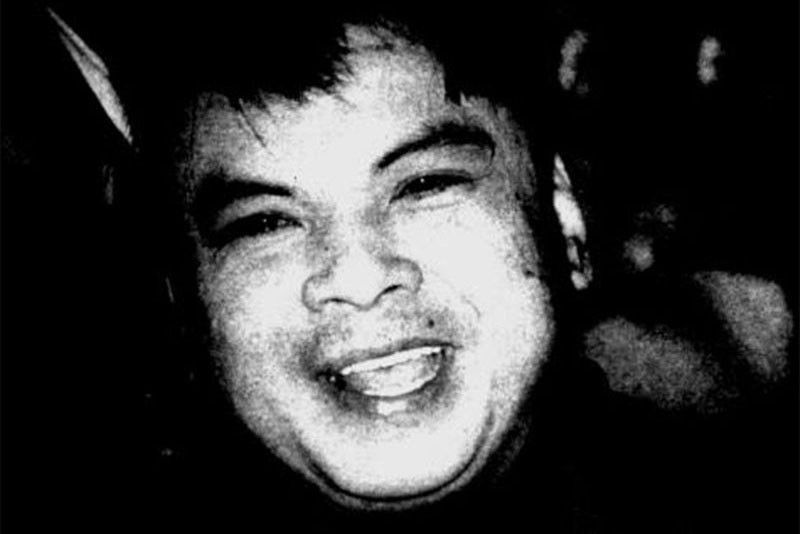 Former Calauan, Laguna mayor Antonio Sanchez, who was convicted for the 1993 rape and murder of University of the Philippines Los Baños students Eileen Sarmenta and Allan Gomez, will likely walk free.
gulfnews.com
Good law, bad man: RA 10592 and rape-slay convict Antonio Sanchez
MANILA, Philippines — Reports that convicted murderer and rapist Antonio Sanchez may soon be set free has forced the public to revisit the horrors of the crime committed in the 1990s by a Laguna town mayor who was presented a university student as his "gift."
It has also raised questions on how the government should compute a convict's "good behavior," which could lead to a reduction in the time actually served in prison.
In 1993, Sanchez's thugs grabbed UP Los Baños students Allan Gomez and Eileen Sarmenta. Sanchez raped Sarmenta while his men beat up Gomez.
When he was done with her, Sanchez tossed Sarmenta to his men who proceeded to gang rape her. She and Gomez were later brutally killed.
Their bodies were found days after the gruesome murder, which the Supreme Court described as a "plot seemingly hatched from hell."
But the mayor, who was sentenced to seven counts of reclusion perpetua, may soon walk free, as one of around 11,000 prisoners who may benefit from a law increasing good conduct time allowance and a Supreme Court decision to apply it retroactively.
Justice Secretary Menardo Guevarra said Sanchez would benefit from Republic Act 10592, which amended provisions of the Revised Penal Code and allowed the credit of preventive imprisonment and revision of GCTA of persons deprived of liberty.
What is RA 10592?
Central to the impending release of inmates is Republic Act 10592, which was enacted during the presidency of Benigno Aquino III.
The law amends the provision in the Revised Penal Code on good conduct of convicted prisoners and increased the time allowance using the following measure:
During the first two years of imprisonment, 20 days reduction for every month of good behavior
During third to fifth year, a reduction of 23 days for each month of good behavior
From fourth to 10 year, 25 days deduction for each month of good behavior
For the 11th and succeeding years, a deduction of 35 days for each month of good behavior
Additional 15 days deduction for each month of study, teaching or mentoring time rendered
The Supreme Court in June ruled on a petition filed by inmates and said the law should apply retroactively.
It also ordered the Bureau of Corrections director general and the Bureau of Jail Management and Penology chief to "re-compute with reasonable dispatch the time allowances" of inmates.
'Good behavior beyond mathematics'
Edre Olalia, National Union of Peoples' Lawyers president, said that the government may consider other factors in computing an inmates' GCTA.
The law only provided a mathematical computation of days to be subtracted from an inmate's sentence.
He said that the government may also consider:
Remorsefulness, if the convict admitted to the crime
Willingness to ask forgiveness from victim
Impact on the victims, society and the people's faith in the justice system
The government may also look into the whether the convict was charged with a heinous crime such as double murder and rape—the crime for which Sanchez' was convicted.
Sanchez is also facing a complaint for illegal drug possession while in prison, according to a 2006 STAR report.
Years after that, authorities found P1.5 million in shabu hidden in a statue of the Virgin Mary that he kept in his cell. Another raid of the Maximum Security Compound led to the seizure of a flat-screen television, air conditioner and a refrigerator from Sanchez's cell.
Olalia stressed: "If the criterion is not only through mathematical computation—but coupled a reliable, holistic and rehabilitative framework with the PDL proven remorse and willingness to reform, taking into account the impact on the victims, society and the people's faith the justice system—then this may contribute in improving conditions in jails."
Guevarra, for his part, ordered a thorough review of the recomputation of Sanchez's sentence.
Senate Minority Leader Franklin Drilon, who was Justice secretary at the time that the crime happened, said Thursday that he will file a resolution for Senate hearings into how the Board of Pardons and Parole computes the GCTA.
"[A]ng balita ay involved siya sa drug trade sa Muntinlupa. Paano naman nagkaroon siya ng allowance for conduct of good behavior? Ang balita pa natin ay mayroon siyang aircon sa kaniyang kulungan. Paano naman naging good conduct ito?" he said in a radio interview.
(He was reportedly involved in the drug trade in Muntinlupa. So how can he have allowance for conduct of good behavior? It has also been reported that he had an air conditioner in his cell. How can that be good conduct?)
Retributive vs reformative justice
Although notorious, Sanchez is but one of the thousands of prisoners who may benefit from the law.
Olalia said that "most probably more prisoners, that are not dregs of society like Sanchez," may benefit from the law, especially since our justice system is "retributive," or one that is more focused on punishment rather than reform.
A reformative justice system, meanwhile, focuses on the reform of an individual "because the individual is a human being and may contribute to society if he is remorseful and he has willingness to contribute to society."
Olalia said in a phone interview with Philstar.com that in other countries with a reformative justice system, some crimes carry penalties of community service instead of imprisonment.
The justice system in the Philippines may be considered retributive, Olalia said, citing the factors in granting bail.
He said the amounts set for bail are often too high for poor people being tried in court.
He also said the Philippines' system for pardon and parole has limited coverage and is a "very tedious process" for the inmates.
"Retributive siya kaya ang daming nakakulong, hindi reformative (It is retributive so many are sent to prison, it isn't reformative)," he said.
RELATED: Despite Duterte's views on inmates, Bureau of Correctons mandated to reform, rehabilitate
Who may benefit from RA 10952?
Citing information from Bureau of Corrections chief Nicanor Faeldon, Justice Secretary Guevarra said that around 200 Persons Deprived of Liberty may be released from prison each day following the SC's ruling.
"This law would benefit thousands of convicts, whether they are high-profile like Sanchez or ordinary prisoners," he added.
Olalia, who handles pro bono cases for NUPL, explained that there are thousands others—like political prisoners convicted on "trumped-up" charges— who may benefit from the law.
"[P]oor criminals found guilty because [they were] not competently represented by counsel or those innocent but framed up for political reasons or by corrupt police" could also benefit, he added.
He said that the law could benefit a person convicted for stealing a mobile phone or a grandfather who shoplifted to feed his family.