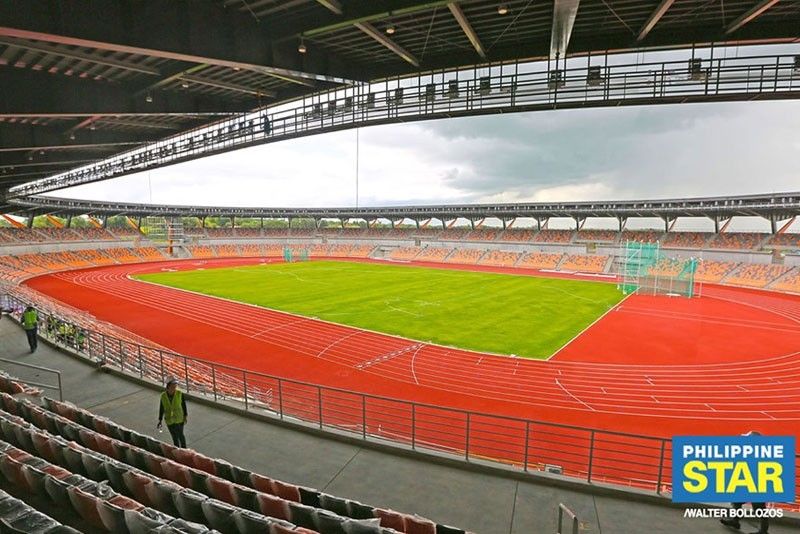 These alleged anomalies prompted Malacañang to order an investigation into the matter.
File
'P6-billion budget for SEA Games complied with DBM requirements'
MANILA, Philippines — The total P6-billion budget for the Philippines' holding of the Southeast Asian Games this year has complied with all the stringent requirements set by the Department of Budget and Management, an official of the organizing committee assured the public.
"Not a single centavo of government funds is handled by the Philippine Southeast Asian Games Organizational Committee (Phisgoc). All government funds are duly accounted for and are being disbursed in accordance with procurement procedures," CEO Ramon Suzara said in a statement he issued following reports that the Phisgoc Foundation Inc., where presumptive speaker Alan Peter Cayetano sits as chairman, has engaged in highly anomalous transactions.
These alleged anomalies prompted Malacañang to order an investigation into the matter.
Suzara said both the Philippine Sports Commission (PSC) and the Philippine Olympic Committee were properly represented in the organizational committee and that these also take part in all decisions the body made.
He made it clear that the Congress-approved P5-billion budget for the SEA Games this year as well as the P1-billion augmentation fund approved by President Duterte are all lodged with the PSC.
The Phisgoc official maintained they have put in place safeguards to ensure that funds for the event are all accounted for and properly spent.
All auditing procedures have been complied with either by the PSC or the Procurement Service of the DBM, as proposed by Phisgoc chairman Cayetano, to "ensure that every peso allotted for the SEA Games are wisely and properly spent."
He said that since the ideal budget for the SEA Games this year is around P7.5 billion, the Phisgoc helped make up for the remaining P1.5 billion shortfall by raising sponsorship funds which continue to grow as the SEA Games draw nearer.