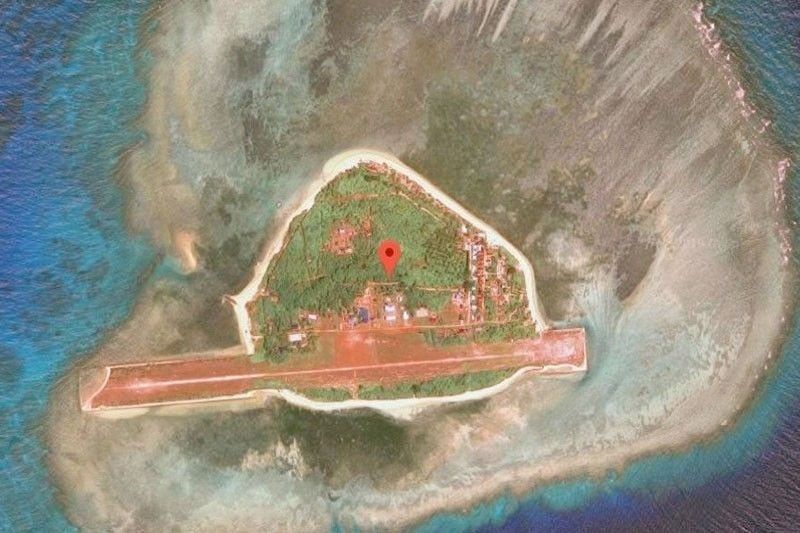 This was according to Defense Secretary Delfin Lorenzana, who told reporters that work is now 60 percent complete.
File
Beaching ramp in Pag-Asa 60% complete — DND
Jaime Laude
(The Philippine Star) - July 7, 2019 - 12:00am
MANILA, Philippines — The construction of a beaching ramp on Pag-Asa Island in the Kalayaan Island Group is expected to be completed by the end of the year, a development that would pave the way for the long-delayed repair of the Rancudo airfield in the municipality-cum-military outpost.
This was according to Defense Secretary Delfin Lorenzana, who told reporters that work is now 60 percent complete.
"After that we can start repairing the runway," Lorenzana said during at the celebration of the 45th founding anniversary of the Foreign Correspondents Association of the Philippines Friday night.
He said bad weather had caused delays in the project as the private contractor had difficulty transporting construction materials from mainland Palawan.
Aside from the beaching ramp that would allow big navy supply ships to dock and unload cargo in the island town, a harbor is being built by the local government of Kalayaan on Pag-Asa Island to accommodate civilian vessels, particularly fishing boats dropping anchor in the area either to replenish their water supply or to seek shelter during stormy weather.
Chinese fishing vessels manned or escorted by maritime militias have been swarming around the island town and the nearby Zamora (Subi) Reef since January.
With more than 200 civilian inhabitants, the island town is one of the nine military outposts being maintained and guarded by Filipino soldiers in the island group.
Lorenzana admitted that the Armed Forces of the Philippines (AFP) has few air and naval assets to patrol the country's 200-nautical mile Exclusive Economic Zone (EEZ).
"In our territorial waters (12 nautical miles) we have ample patrols by the Philippine Coast Guard (PCG) but for the EEZ we do patrols there but because the sea is so vast, we have limited resources. We can only patrol one area at a time," Lorenzana said.
On next week's scheduled Bilateral Strategic Dialogue between the Philippines and the United States in Manila, Lorenzana said the issue of logistics for the next joint exercise would be discussed.
"What will be discussed during the meet would be how many people will be involved and equipment that will be brought in (from the US)," he said. Earlier, the defense chief voiced his wish for a review of the 1951 Mutual Defense Treaty (MDT), which allows regular joint Philippine-US military exercises.
In this year's joint amphibious exercises held in Zambales, the US Marines, for the first time, deployed F35 stealth lightning fighter jets.
Lorenzana has been calling for the review of the MDT to clear ambiguities that may cause confusion and chaos in the event the treaty is called into action in response to unfolding security developments in the region.