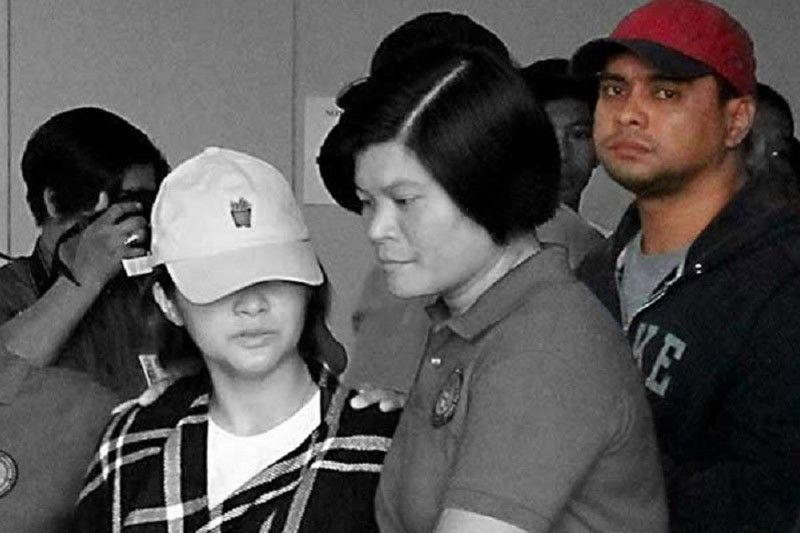 In this file photo from 2017, Nova Princess Parojinog-Echavez and her brother Reynaldo Parojinog Jr. arrive at the NAIA-3 with police escorts on their way to Camp Crame.
The STAR/Edd Gumban, File
Parojinog Jr. gets life imprisonment for drug possession
MANILA, Philippines (Updated at 2:20 p.m.) — A local court on Friday convicted Reynaldo Parojinog Jr., son of the slain Ozamiz City Mayor Reynaldo Sr., on illegal drug possession.
Quezon City Regional Trial Court Branch 79 found Parojinog guilty of violating Section 11, Article II of the Republic Act 9165 or the Comprehensive Dangerous Drugs Act of 2002.
The court sentenced him to life imprisonment and to pay a fine of P500,000.
"[T]he prosecution was able to prove beyond reasonable doubt that on July 30, 2017, the accused was in possession of more than 50 grams of shabu," the ruling penned by Presiding Judge Nadine Jessica Corazon Fama read.
Seized in his possession one large plastic sachet of white crystalline substance with markings, five plastic sachets of white crystalline substance with markings, three plastic sachets of white crystalline reside with markings and four improvised glass pipes.
"There is no evidence on record which shows that the accused had authority to possess the dangerous drugs in his possession," the ruling also read.
The court said that the younger Parojinog did not present convincing evidence to rebut his possession of the seized drugs. The defense also failed to show that the evidence tampered.
"Undoubtedly, the dangerous drugs presented during the trial were the ones which were in the possession of the accused on July 30, 2017," it added.
The court ordered the immediate turn over to the chief of the Philippine Drug Enforcement Agency Crime Laboratory to be disposed of in conformity with RA 9165.
Bloody July 2017 raid
The younger Parojinog and his sister, Vice Mayor Nova Princess Parojinog-Echavez, were arrested in a bloody raid in their residence on July 2017.
President Rodrigo Duterte earlier identified the slain Ozamiz City mayor as one of the public officials with links to the illegal drug trade.
Parojinog Sr., his wife Susan, brother Octavio, sister Mona and other associates were killed in a said raid.
Human rights advocates had assailed the credibility of the police account of what happened with the raid which occurred at 2:30 a.m. Close circuit television cameras in and around the Parojinog residence were also "paralyzed."