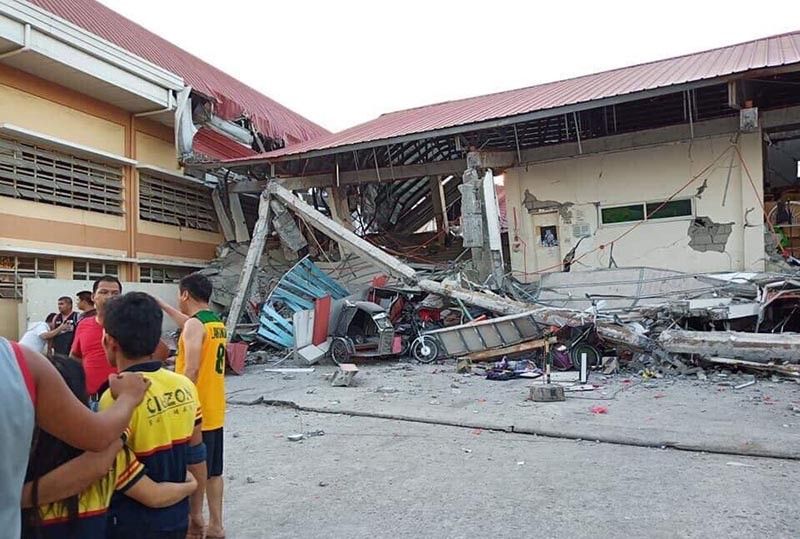 This photo by the Philippine Information Agency shows a grocery store in Porac, Pampanga that collapsed due to the earthquake on Monday afternoon. A rescue team was dispatched to save people trapped inside.
Philippine Information Agency - Gitnang Luzon
Live updates: Effects of magnitude 6.1 Zambales earthquake
MANILA, Philippines - A magnitude 6.1 earthquake hit Zambales on Monday afternoon.
Check out the live updates and information on the aftermath of the tremor that jolted some parts of Luzon.