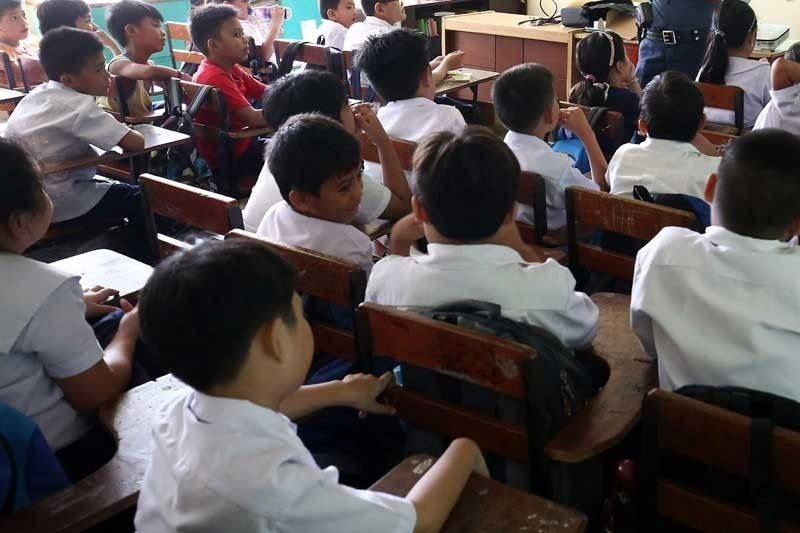 But this is not because of complex mathematical or scientific problems that she has to solve.
Miguel de Guzman/File
School opens doors to deaf students
Janvic Mateo
(The Philippine Star) - April 7, 2019 - 12:00am
MANILA, Philippines — Like any student, Cristina Collado admits that being in school is difficult.
But this is not because of complex mathematical or scientific problems that she has to solve.
Fresh out of elementary school, Cristina developed an ear infection that left her deaf when she was 13.
For the next four years, the Pangasinan native tried – and failed – to find a school where she would be able to pursue her education.
It was a challenge, according to her, did not dampen her spirit but instead encouraged her to continue chasing her dream of becoming a teacher.
"I told myself that being deaf was a challenge that should encourage me to do good and show that being deaf does not mean that I can't do anything," she said in Filipino.
The second of six children, Cristina moved to Rizal when she was 17 to live with her aunt and try her luck in schools in Metro Manila.
She recalled having to go back to Grade 6 to learn how to sign. She then enrolled at Quirino High School in Quezon City, where she finished junior high school through its special education program in 2017.
Last Tuesday, Collado, now 24, again moved one step closer to her dream, graduating with honors and obtaining a senior high school diploma with a technical-vocational track.
"It was challenging because there are those who look down on me and tell me that I cannot do this because I am deaf," she said in Filipino. "But now I was able to show them that even if I am deaf, I can still graduate with flying colors."
Collado was among the 165 students, including 30 who are deaf, who graduated this year from Miriam College Adult Education (MAE), an academic unit established by the institution to provide quality and affordable education to underprivileged adults and out-of-school youth.
Three years ago, MAE opened its doors to deaf students, mainstreaming them with hearing students in all levels and courses.
"We recognize that the students would have a very positive adjustment to learning in the classroom when they deal with regular students," said MAE principal Glenda Villanueva. "They don't feel that they are different, they are the same with the others in class."
Villanueva said the MAE academic community is supportive of its sudents, including those who have special needs.
"They developed a good working relationship. Like in the classroom, they support each other," said the principal.
Marie Ui, student support program coordinator, said classes with deaf students have designated interpreters and note takers to provide support to the students.
She said the students are also required to attend tutorial classes to ensure that they catch up with the lessons.
A partner of the Department of Education, students of MAE do not pay tuition as they are covered by the government's senior high school program.
Some, like Cristina, also receive allowances and other forms assistance.
Armed with a senior high school diploma, Cristina said she is currently looking for a scholarship to be able to enroll in college and pursue a degree in education, major in special education.