Karapatan raises 'red-tagging' concerns with UN officials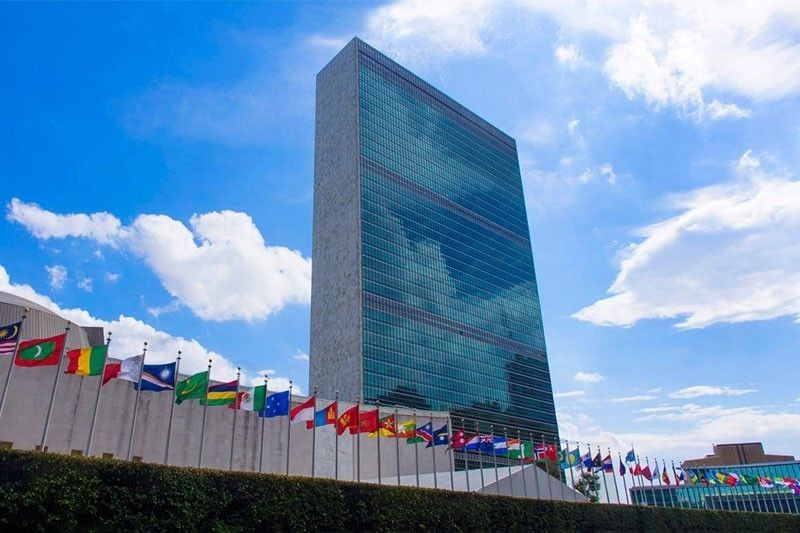 MANILA, Philippines — Rights group Karapatan has filed letters of allegation with United Nations officials over the government's tagging of legal organizations as rebel fronts and an alleged smear campaign both online and off.
In a release, Karapatan said it has sent complaints to UN Special Rapporteurs Michel Forst (Situation of Human Rights Defenders), Clement Nyaletsossi Voule (Rights to Freedom of Peaceful Assembly and of Association), and UN Assistant Secretary General for Human Rights Andrew Gilmour.
The letters allege that "there is a surge in the violations on the right to freedom of association and of human rights defenders, including reprisals on those who engage with UN human rights mechanisms," the human rights group said.
RELATED: Military denies red-tagging 19 persons, 4 groups
The government has routinely dismissed statements of concern from UN special rapporteurs and from international organizations as a form of meddling in Philippine affairs.
It also included Victoria Tauli-Corpuz, UN special rapporteur on the rights of indigenous peoples, in a list of alleged communist terrorists included in a petition before a Manila court to formally declare the Communist Party of the Philippines and New People's Army as terrorist groups under the Human Security Act.
Although the Manila court removed Tauli-Corpuz as a respondent in the petition, the government has stood by the accusation and said in March that she is part of the CPP-NPA's international network.
The Duterte administration, which has permanently terminated peace talks with communist rebels through the National Democratic Front of the Philippines, has accused activist groups affiliated with the national democratic activist movement of being "rebel fronts".
It has asked the European Union to stop giving funding to those groups, saying money is being diverted to the CPP-NPA. The EU has said it will look into the allegations and will pursue and audit this month.
Brig. Gen. Antonio Parlade, Armed Forces of the Philippines deputy chief of staff for civil military operations, said in March that EU's ambassador to the Philippines had admitted that the regional bloc was supposed to release about two million euros to the Rural Missionaries of the Philippines, a group that officials have accused of being a legal front of communist rebels.
He claimed that Belgium has also provided 15 million euros to seven Philippine non-government organizations for five years.
"We are not saying that all these NGOs are being exploited by the Communist Party of the Philippines. We are studying what organizations are benefiting from these funds. But (those are) only two entities, the EU and the Belgian government," he said.
RELATED: EU to probe allegations of aid diverted to Philippine rebels
Two Belgian NGOs that have been working with the local organizations that the government has labelled rebel fronts have said they have not found indications that the allegations are true.
"The recent circus tour of the [National Task Force to End Local Communist Armed Conflict] in diplomatic missions in Europe is a mere frantic attempt by the Duterte government to discredit organizations such as Karapatan, Ibon and the Rural Missionaries of the Philippines which are exposing the issues and crimes that this regime wants buried," Karapatan Secretary General Cristina Palabay said.
"This cycle of red-tagging has serious implications, particularly with human rights defenders on the ground. We will continuously denounce these desperate efforts, altogether challenging these malicious claims and smear campaign against our organization," Palabay said.
READ: Belgian NGO: ALCADEV funding for growing greens, not raising Reds | Another Belgian NGO defends partners tagged as rebel fronts

She said that "government-instigated incidents of red-tagging and terrorist-labelling have been used as pretexts for attacks against human rights defenders. These desperate and dangerous ploys is directly inimical to the exercise of our civil and political rights, and to our fundamental rights and freedoms."